Publishing Station
SERVICES
Visual identity and web design
PLACE AND YEAR
Venice, Italy;  2020 – on
curated by
Marta Oliva (Barcelona, ES)

CREDITS
Production by Elena Braida (Amsterdam, NL)
Illustrations by Lorena Spurio (Barcelona, ES)
Words by Francesco Berra (London, UK)
photo credits
Courtesy of MAY
Publishing Station is a web platform presenting six podcasts exploring the meeting point between music and photography. Publishing Station is a publishing experiment capable of combining paper and people, a station to connect different disciplines, a series of episodes that talk about photo-books. The aim is to try to experience visual content differently by imagining what you cannot see.
MAY curates the visual identity and the design of the web platform.
Stream the first episode on publishing-station.com or Soundcloud.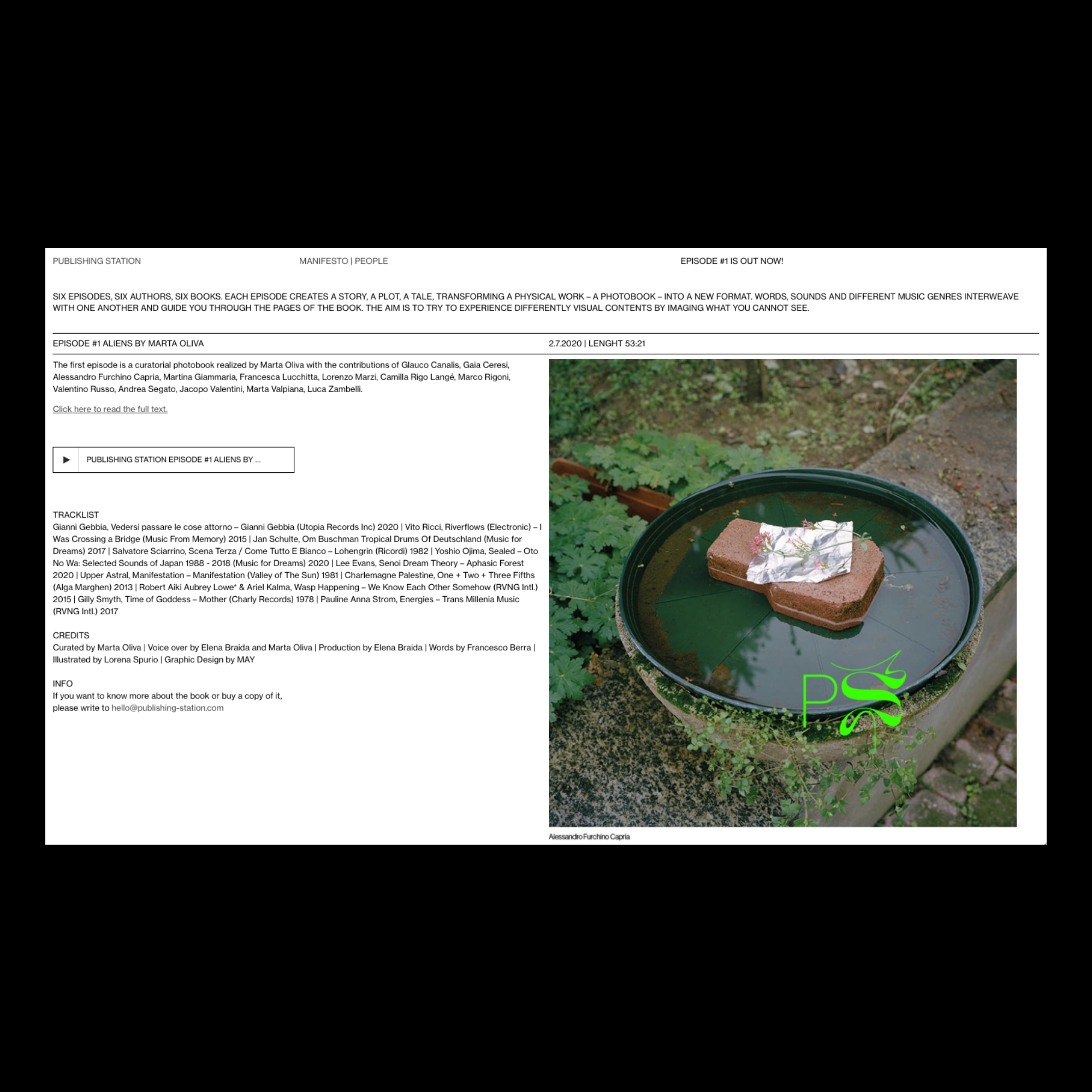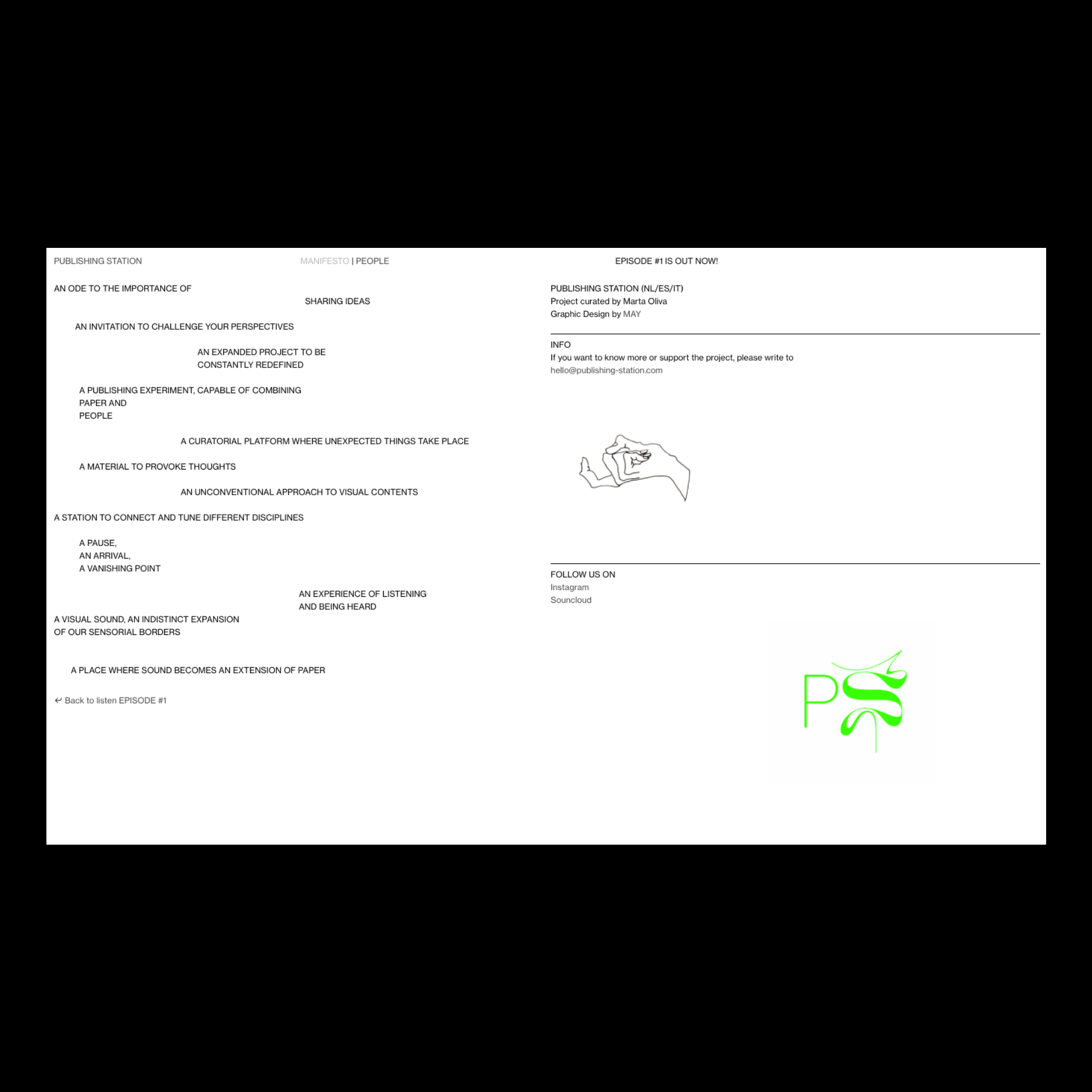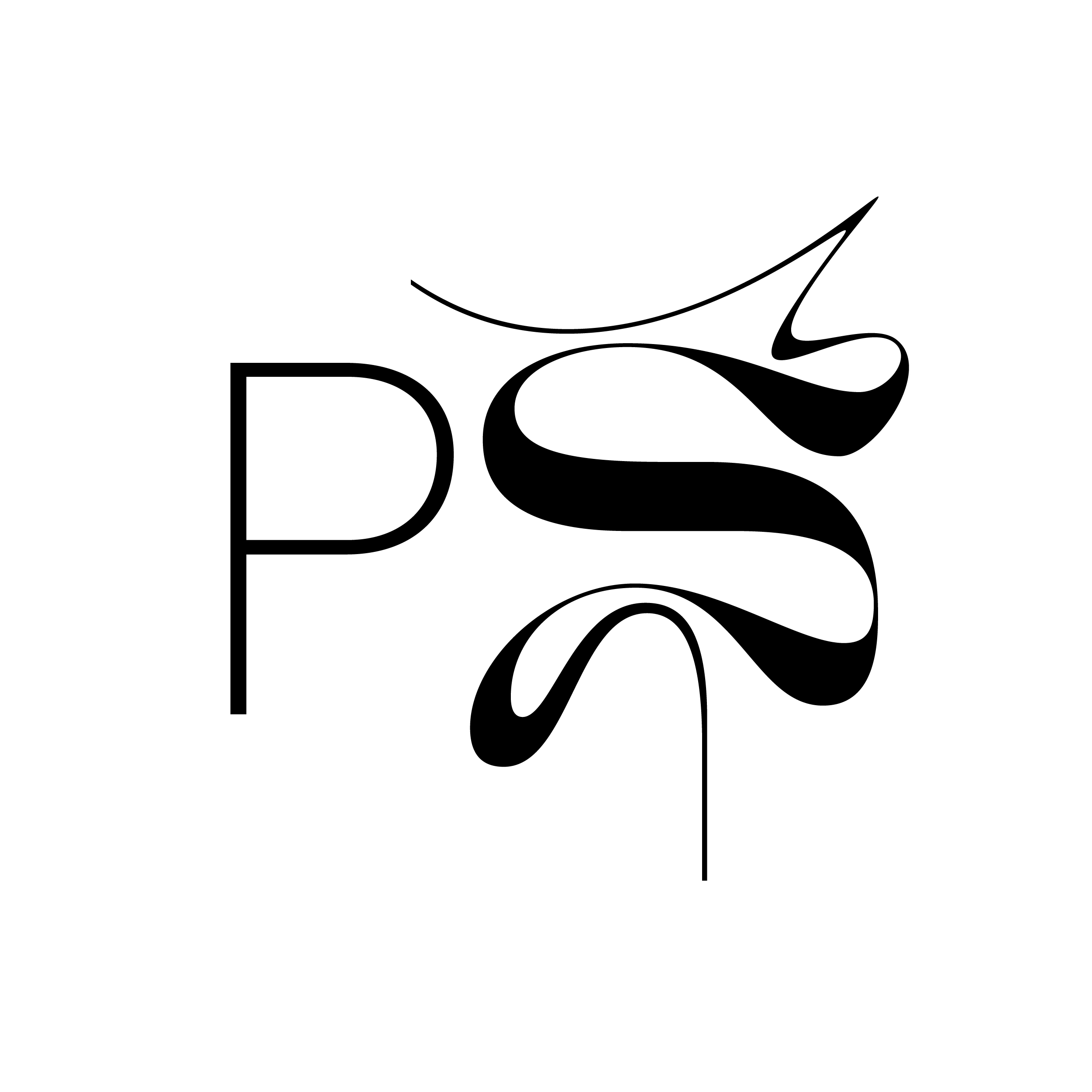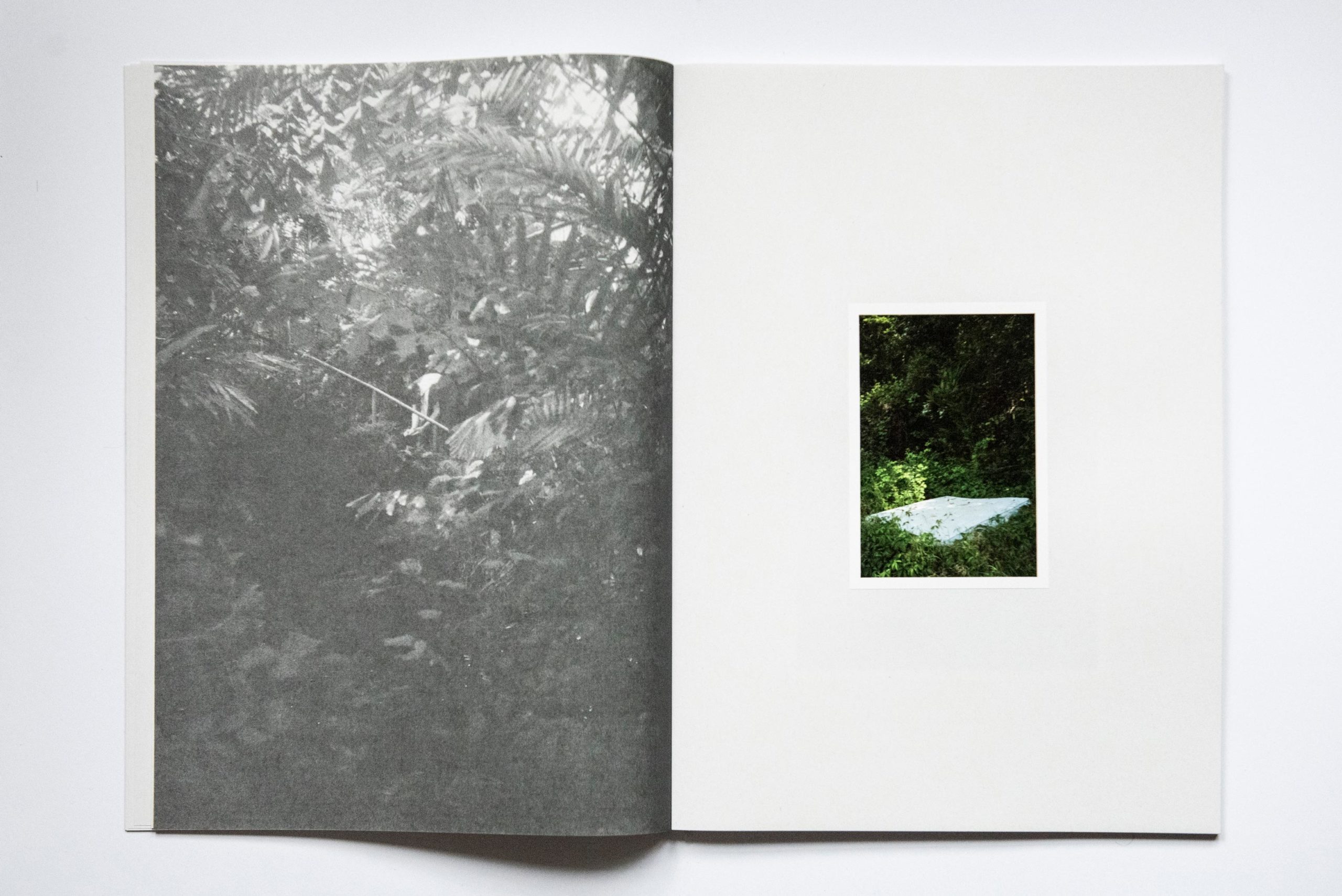 Aliens by Marta Oliva, Venice 2018