Ilaria's Venice
Words by Ilaria, April 2022
Your first coffee in the morning
The closer, the better. So coffee and croissant at Torrefazione Cannaregio. Possibly while sunbathing in the fondamenta. On top of that, I always take the chance to stop by Rizzardini or Tonolo, if they are on my way.
A breath-taking view
Venice is made to be seen from water. Hence, the best view is the one you have from the canals. I remember the first time I had the chance to take a boat ride, it was like seeing Venice for the first time.
Where do you buy your groceries?
Every Monday from 8 a.m. to 2 p.m. there is a wonderful market in Santa Marta. It's special because several local farmers come together and you can find a bit of everything, like meat, cheese, but also honey, wine and flowers. And then it's in Santa Marta, which I really like.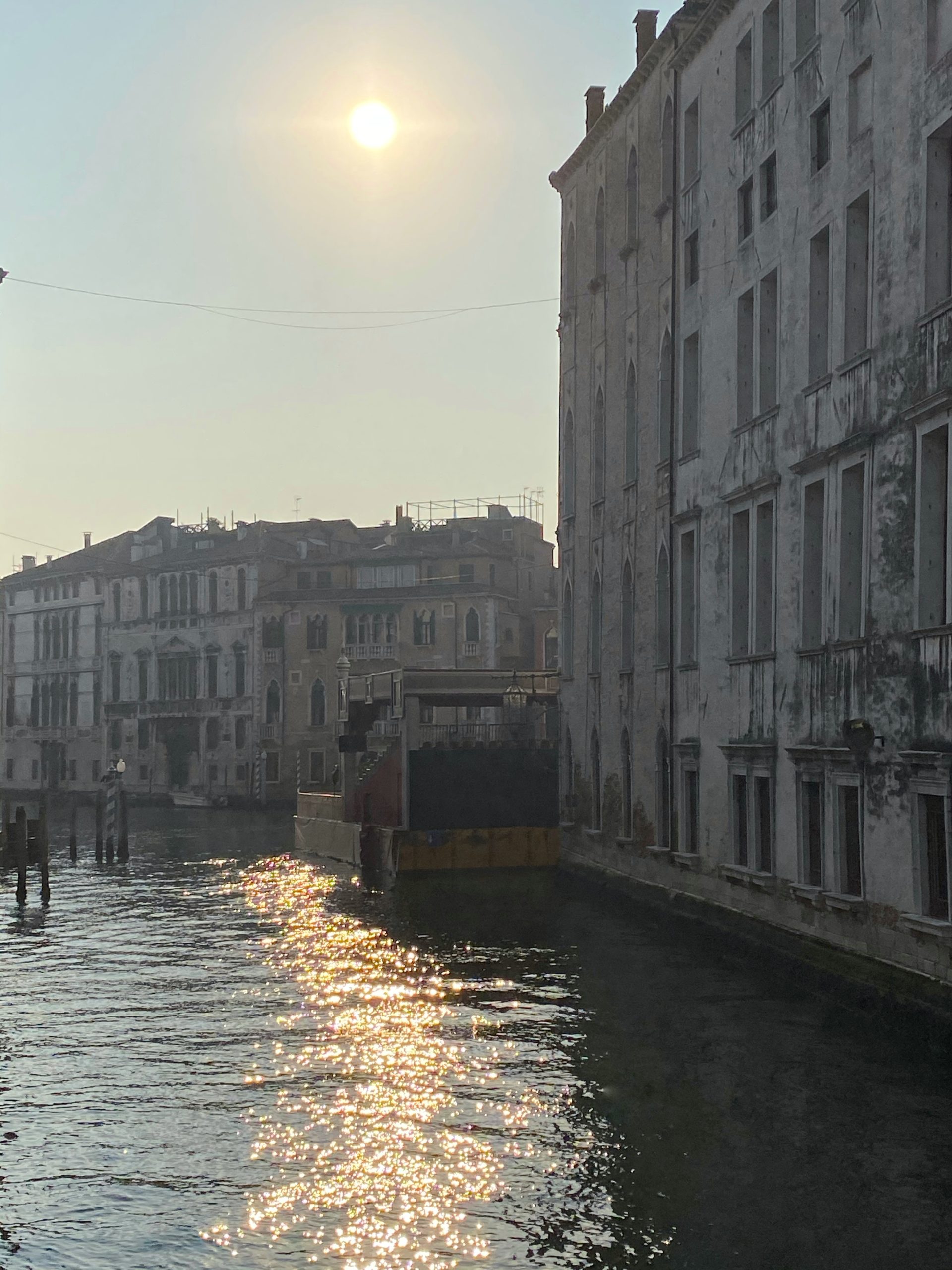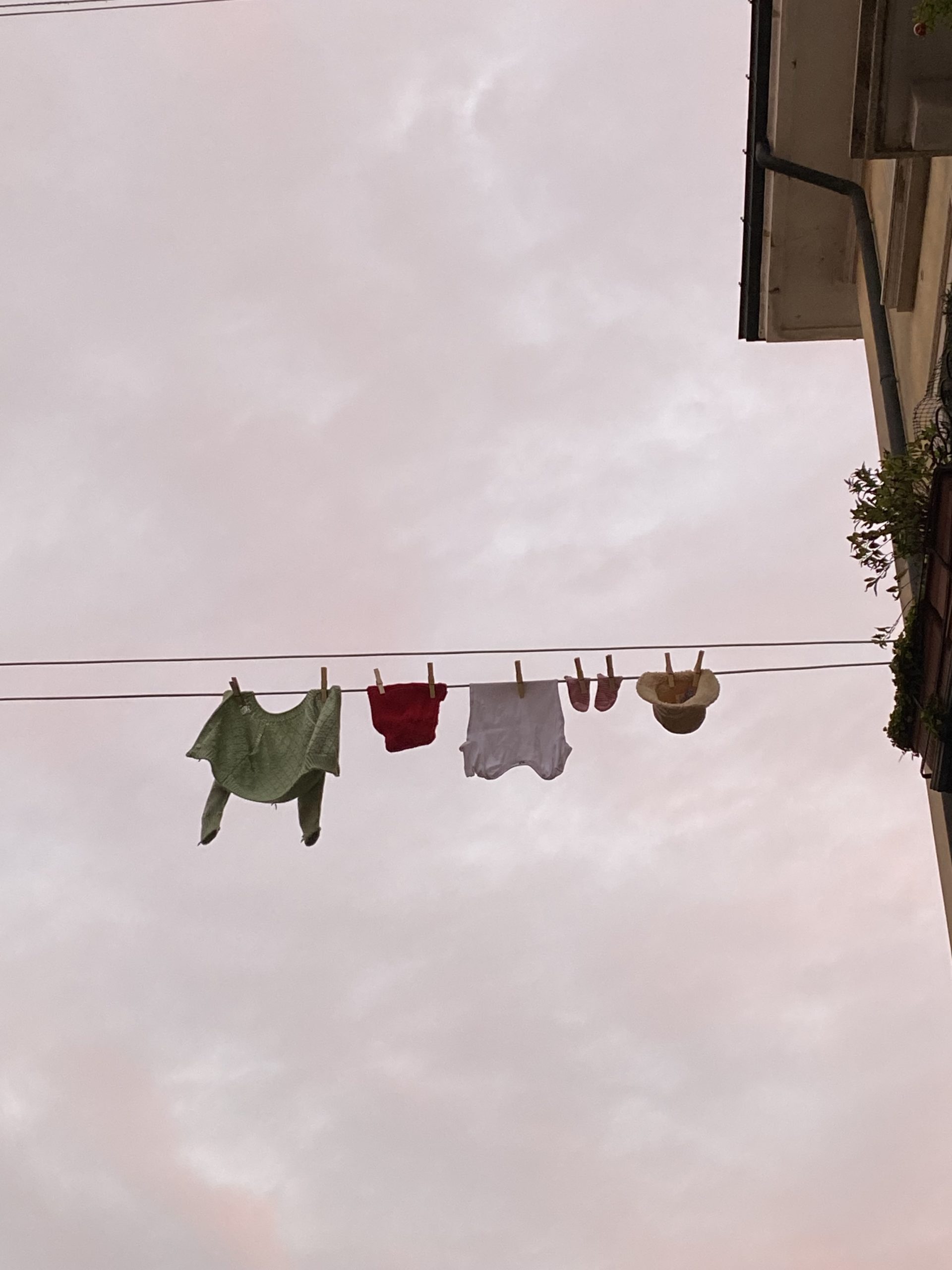 Above left: Grandstand for the Historical Regatta on the Grand Canal
Above right: clothes hanging in Santa Marta
Your personal urban oasis
The Parco delle Rimembranze in Sant'Elena is the perfect place to have a picnic and sunbathe with a wonderful view over the lagoon.
Public transport of choice
Always by foot!
A shop to die for
Plants make me happy, therefore Laguna Fiorita makes me very happy.
When you have a free afternoon..
I walk, I get lost, I collect plants to make cuttings.
The perfect Saturday night dinner
I could write an article just about this. Anice Stellato in Fondamenta de la Sensa is definitely one of my favourites. Osteria Giorgione da Masa and Trattoria Alle Due Gondolette are also worthy of mentioning.
The museum you cannot get enough of
There is a hidden secret at the Galleria Giorgio Franchetti at Ca' D'Oro. In addition to the astonishing permanent collection, this late Gothic palace's internal courtyard hosts a tremendous pavement mosaic decor.
A good book can be found..
This is an easy one: Libreria Marco Polo, in campo Santa Margherita. It is a small bookshop, with an incredible selection of books by independent publishers. Next to it, there is USATA where you can find second-hand books, which either are no longer published or are collectible or vintage.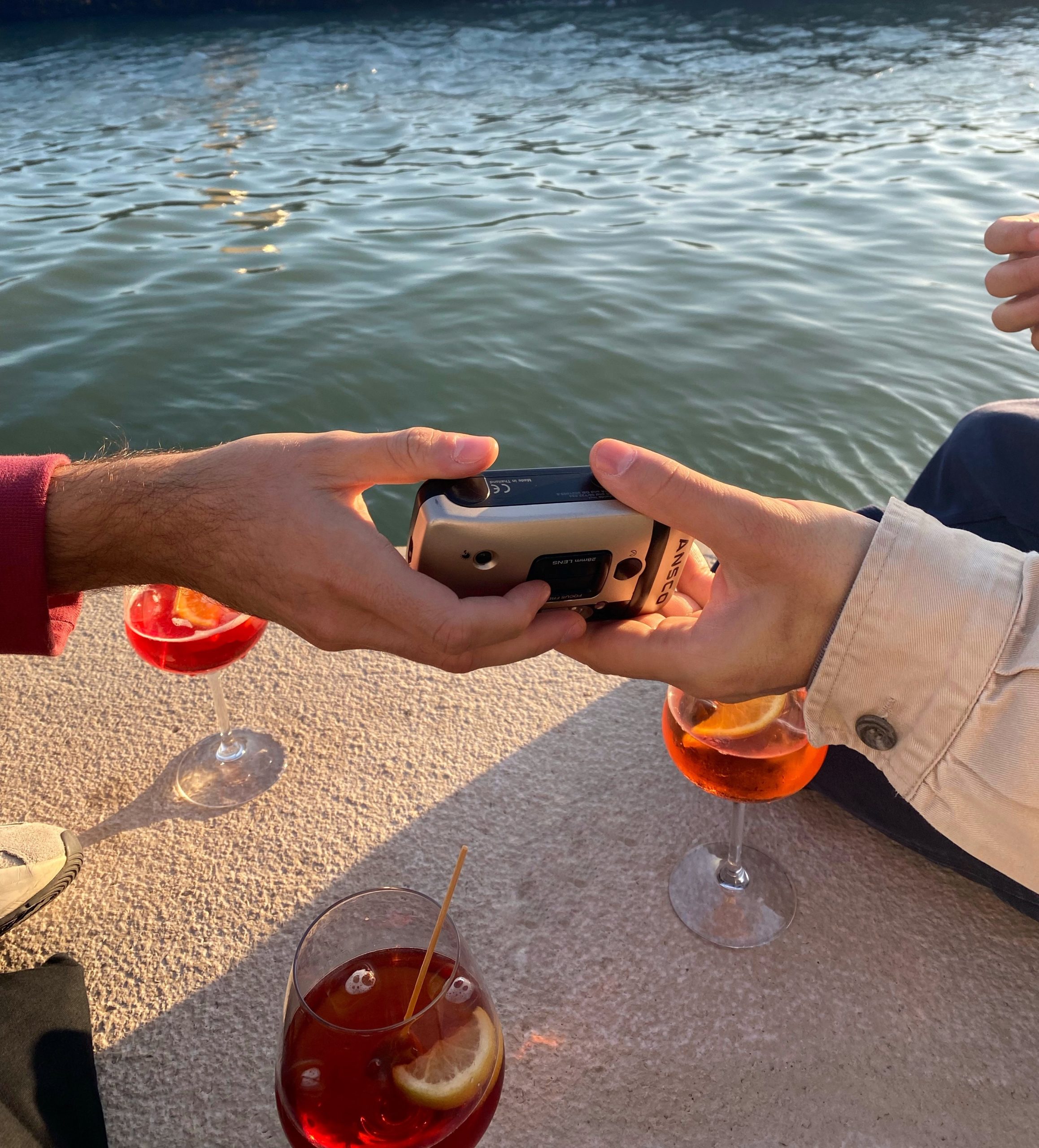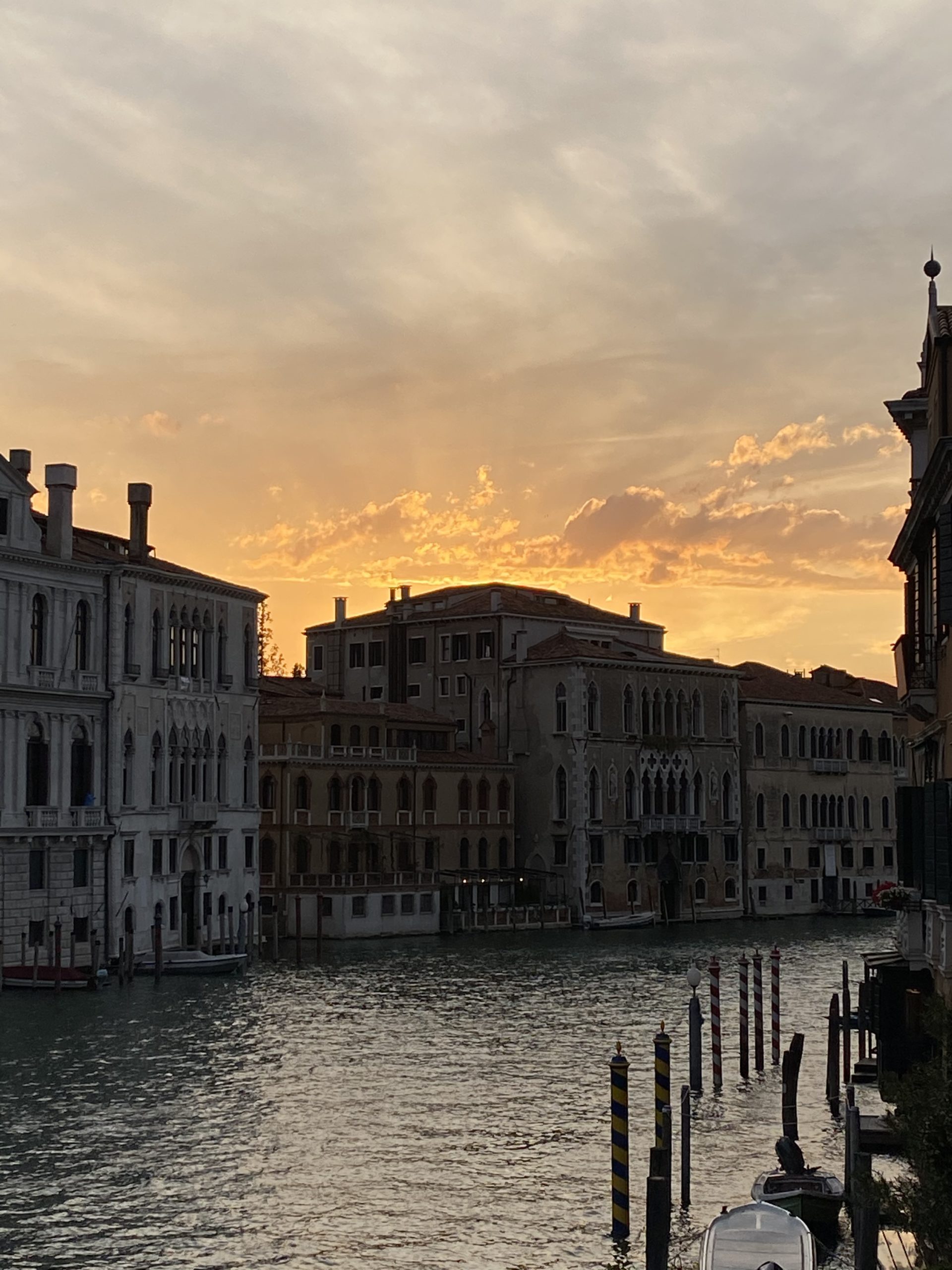 Above left: aperitif in Zattere
Above right: view from the Accademia Bridge
If you could pick a Venetian Palazzo to live in, what would it be?
That's a hard one. It is easier to say one in which I would not live: Ca' Dario. Apparently the palace is cursed and all its owners are dead, or worse, broke.
A good glass of wine
Not an easy choice as well. I would say the Adriatico Mar for not only here you can find excellent wines and cicchetti, but you can have them almost touching the water.
You feel at home..
In Calle Sechera there is the Osteria della Rivetta. Inside, you will find Franco, the owner, his mother, Luigina, and their world-renowned hard boiled eggs, which are just special. Here you can chat, knit, play music and sing. It's a unique place, very popular among the locals and a bit stuck in time, and that's why it has a place in my heart.
The church that represents you most
The Church of San Lorenzo, because it's marvellous and deconsecrated, like me (lol).
An interesting art space in town
There's always something interesting at Spazio Punch, in Giudecca. In this former brewery, you will find research, exhibitions, cultural events and much more.
Your favorite place to meet up with your gang
No doubts on this one: Osteria da Filo, aka la Poppa. It is the perfect mix of warm ambience, nice people and incredible sandwiches. And speaking of perfect mixes, you cannot visit la Poppa without trying their zazzà.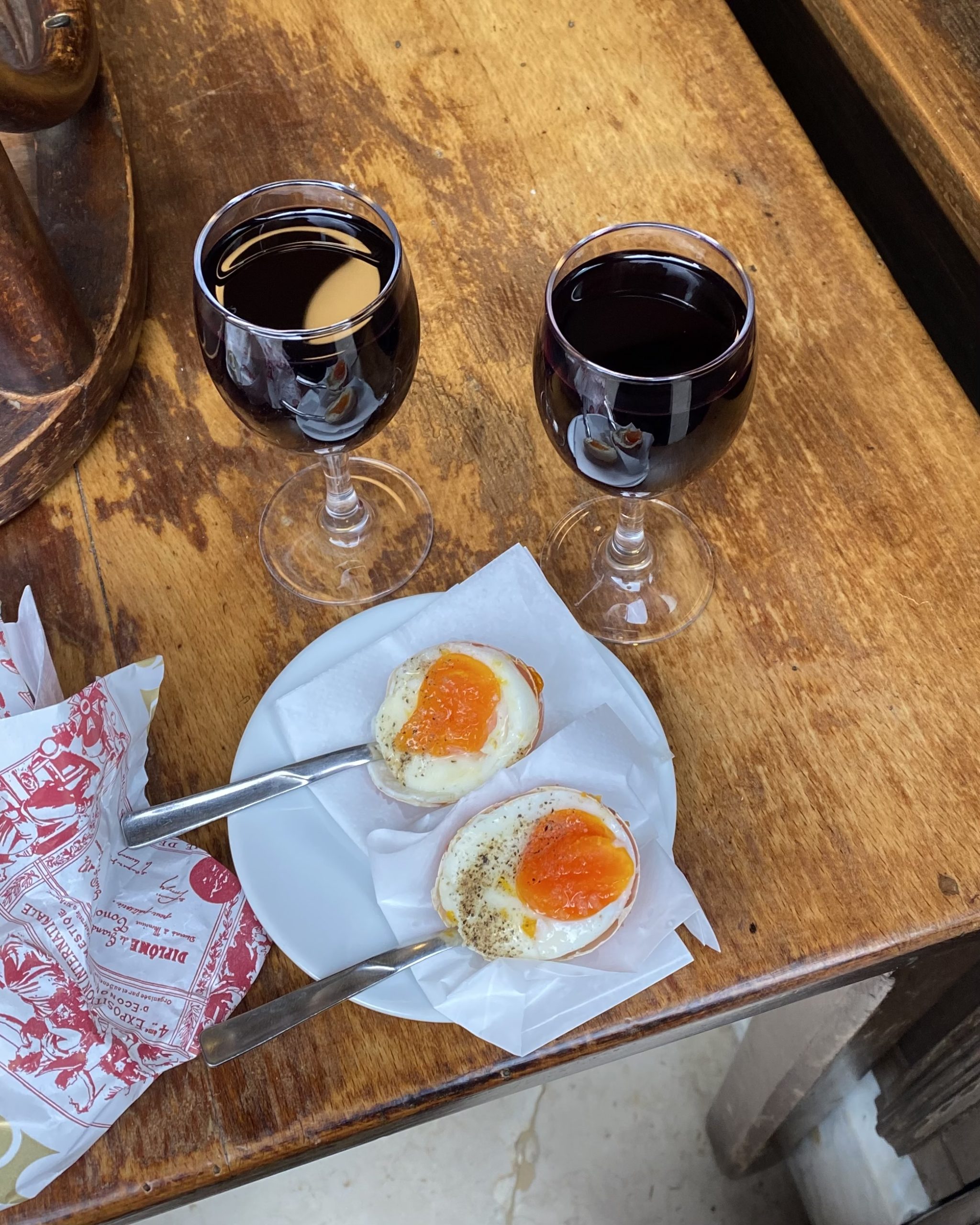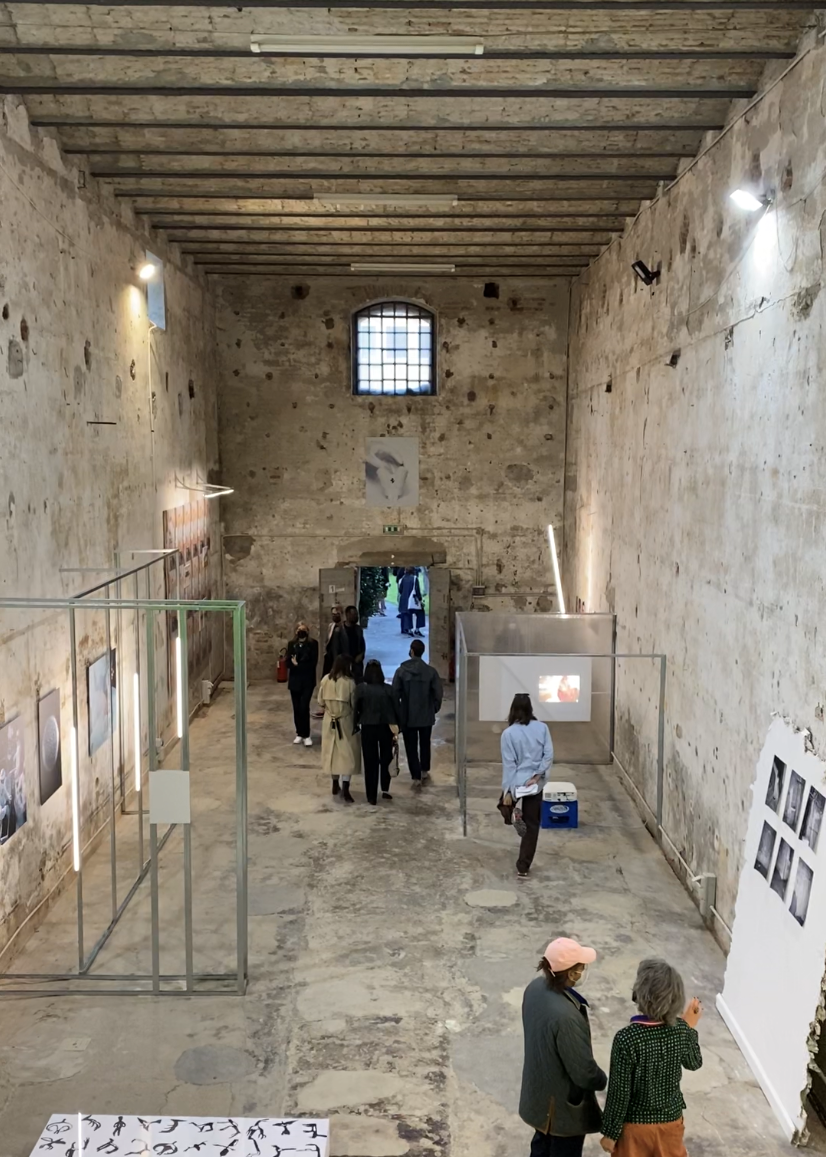 Above left: eggs and wine at Rivetta
Above right: Spazio Punch
A spritz to be savored alone..
Another though choice. I'll take All'Arco, next to the Rialto market, for here the spritz comes with astonishing fish cicchetti.
Favorite island
Giudecca is a place of its own, outside the busy tourist routes, perfect for a refreshing walk or for a glass of wine facing the Zattere.
The best month to be in Venice
Always.