Lose Yourself in Venice to Find Venice.
Rodolfo Bevilacqua and Riccardo Bisazza on the Past and Future of the Island.
Seen from afar Venice may look like a fish in the middle of the lagoon. But the closer we get, the more we realize it is rather a labyrinth than a defined figure.
Those who have known Venice for some time say you need to let it overwhelm you, let go of any previous convictions, and lose yourself in its mists to be able to truly understand it.
A long time ago Rodolfo Bevilacqua (Tessitura Luigi Bevilacqua) and Riccardo Bisazza (Fornace Orsoni Venezia 1888) accepted this pact of trust with the city, and now they share with us how to cross this labyrinth, going back to move forward.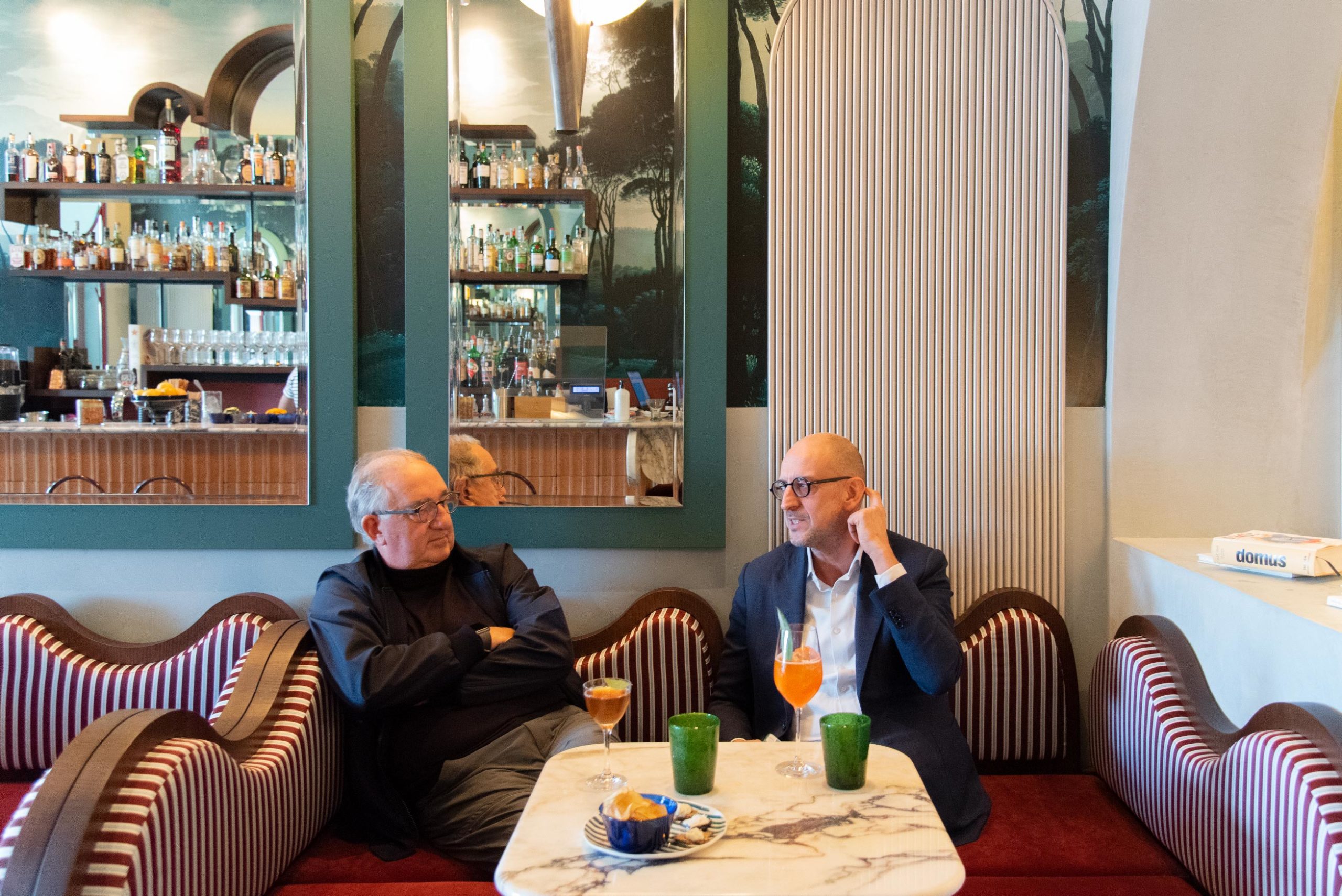 How we got here.
Rodolfo Bevilacqua: I grew up on bread and weaving because, since my grandfather to my father, it has always been: "velvets, brocades, damasks, and lampas". But I decided to follow a different path, even though I knew that at some point in my life I would reunite with weaving…so I started my law studies in Padua and the profession of lawyer would have allowed me at some point to say: "I can also do something else if I feel like it".
I found myself catapulted into the family business in 1993 and I had to pick up the pieces; with the help of my cousin Mario, we were able to keep it standing and reassemble it by "closing all the hatches"… occasionally putting the periscope out and we decided to focus the re-founding of the company on hand weaving and slowly put it back in function by dangerously skipping a generation of weavers – from the sixty-year-olds to the twenty-year-olds. It was a difficult path, but we were able to bring the weaving industry back to a level of absolute excellence. We still have to improve, we still have to do many things because for us research means rediscovering the most refined traditions of the past. It is what we are working on, and we will never finish working on it.
Riccardo Bisazza: Do you know my story?
Rodolfo Bevilacqua: Your personal story? No, tell me.
Riccardo Bisazza: I was born in the world of mosaics…I grew up on bread and mosaics, into a family business that makes mosaics, different from those made by Orsoni, a more industrial kind of mosaic. I got there because of my scholastic vicissitudes: I was such a brat! My father, in addition to having me spend my summers in the archives of the company, told me that there was an opportunity to set a production abroad and asked me to go. I had already started working for Bisazza and said yes because it should have been only three to four months. So I went to India and ended up staying for more than three years. Then I moved to the Philippines for another three years to set up a mosaic assembly workshop and then, with the breakup with the Bisazza family, the departure of my father, and the establishment of the Trend Group, I went to Malaysia for another two years. I returned to Italy and moved from production to research and development; then from research and development to operations manager; then I became Managing Director and eventually arrived in Venice 4 years ago. Even if I already knew Orsoni, having seen it when we acquired it in 2003, I hadn't realized the whole story behind it.
I fell in love with Venice and the furnace and suddenly an idea came to my mind. I presented a project to the Board, that accepted it, and here is when my four years start: my research is about how a historic company can grow in tradition evolving in innovation. A balancing act between the importance of tradition, as you do Rudy, and the much-needed evolution and change, giving a contemporary look to a craft that has a beautiful uniqueness but needs enhancement.
My commitment and goal are to preserve and implement what is now Orsoni Venezia 1888.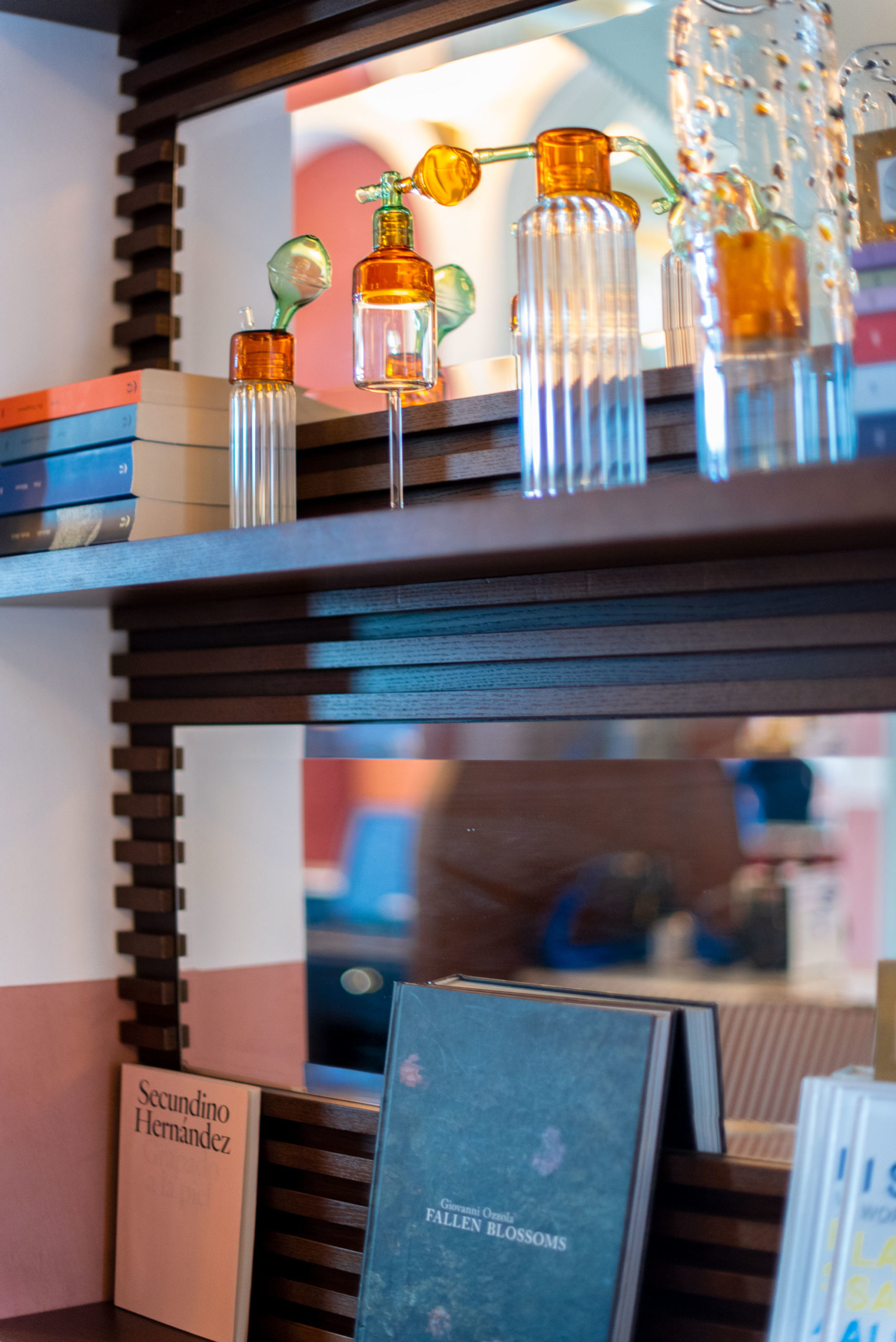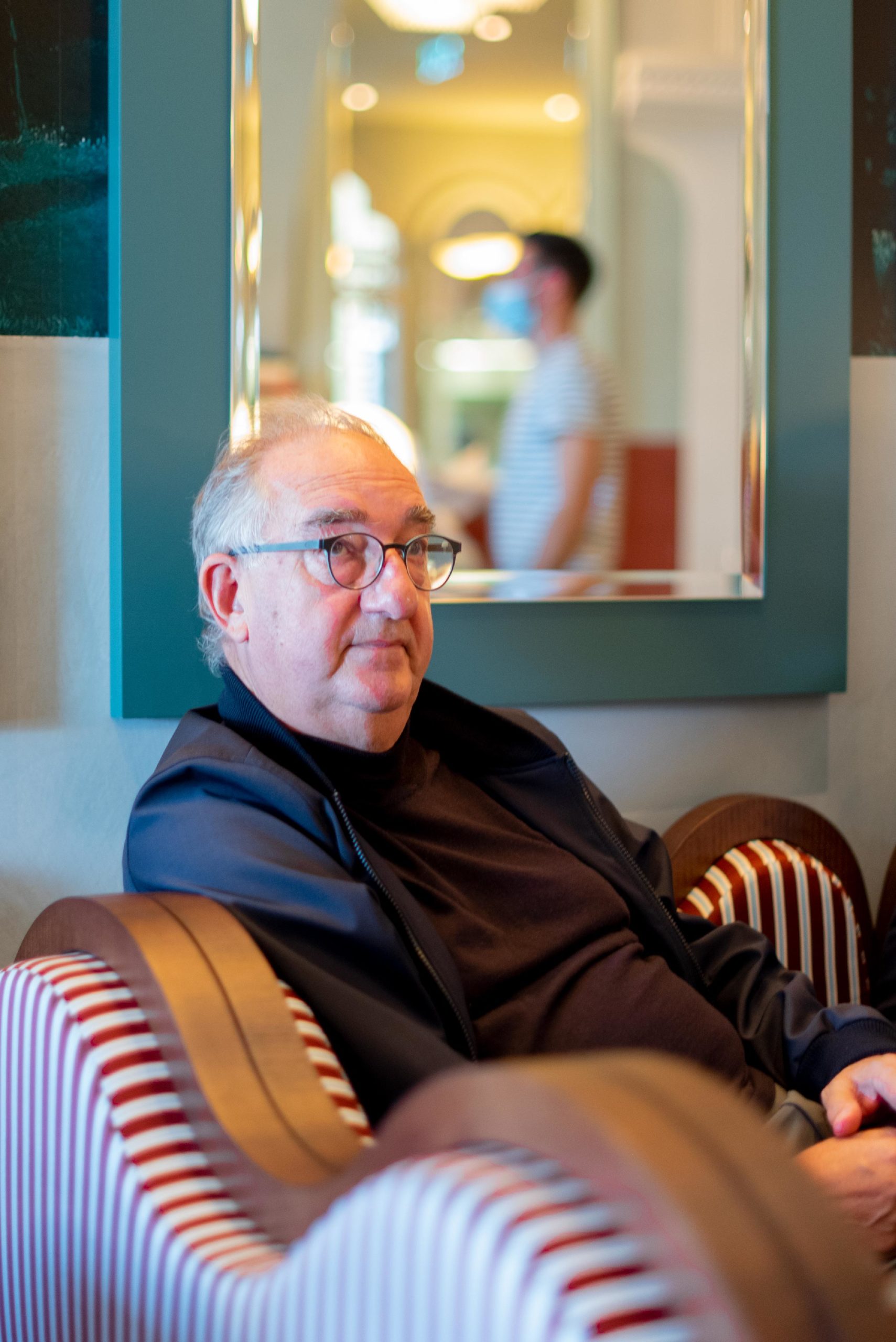 Above left: detail of Ristorante Adriatica, Il Palazzo Experimental
Above right: Rodolfo Bevilacqua, Tessitura Luigi Bevilacqua
Rodolfo Bevilacqua is a lawyer and has practiced, and still practices the legal profession. He has been at first advisor and then from 1993 until today, president of the family business Tessitura Luigi Bevilacqua, which he leads with great dedication. He is also a great lover and collector of art fabrics.
The cultural legacy for the generations to come.
Rodolfo Bevilacqua: It is a major commitment. First of all, you have to preserve the legacy in an organized way because you don't always realize that what you do today will be passed down tomorrow. When you think in terms of archives, you think of the historical archive…but you should also think that at this very moment you are making history and you are not always aware of your legacy. The more you rediscover of the past, the more you assimilate and understand it, the better you will be able to pass it on. Because to pass on is to preserve but also to rediscover. And if you can also innovate, that's even better. But the real innovation is the rediscovery of what may have been neglected in the past. For example: in the early 1900s when weaving had evolved, a certain type of particularly complex processing was left behind because it slowed down production, but now we see things in a different way: there is always the need to produce more, but beauty and quality are considered more valuable!
Riccardo Bisazza: In what we do and in the responsibility we have, I think that we are only passing through. We are not the ones who make history, history is already there; we live in a period when we must not destroy history because we have the responsibility of it and keeping in step with the times, understand how these artisanal activities must not only survive but thrive thanks to the value we give them. We are at a time when there is a very high regard for "doing", for what is handmade, for craftsmanship, and for quality.
It would therefore be a shame, as you say, not to resume what we had in the past because it has a value: let's brush the dust away because there is so much of it; there is no need to change things radically, we must simply continue to resume what was done and made history and give it a contemporary twist. I focus on going and rediscovering things, treating them well because they already have an intrinsic value, you just need to know how to propose them intelligently.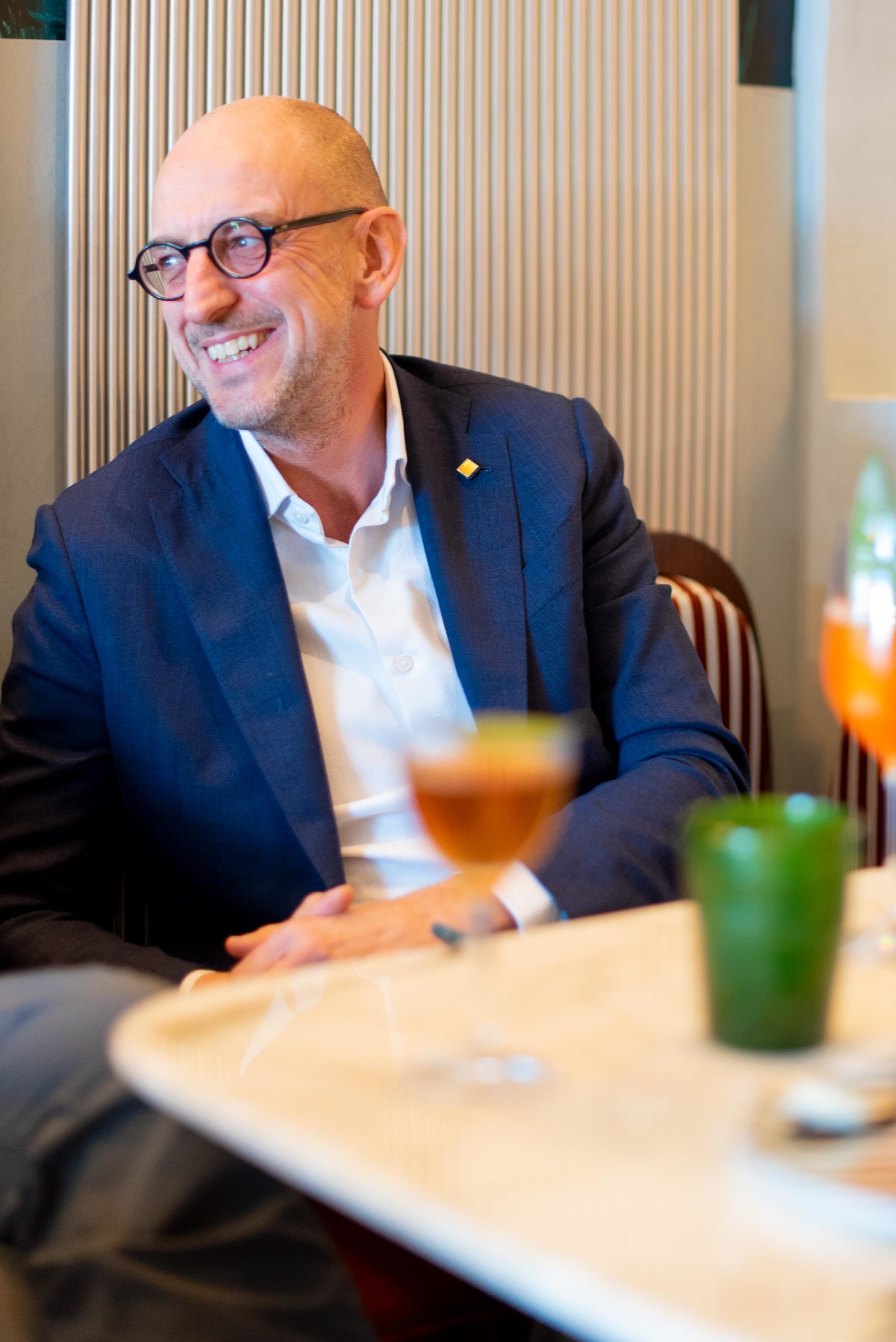 Above left: Riccardo Bisazza, Fornace Orsoni Venezia 1888
Riccardo Bisazza experimented with materials science and developed the glass mosaic business by holding the position of CTO, COO, and CEO at TREND Group SPA. In 2016 he was appointed President of the ancient Orsoni Venezia 1888 furnace which is part of the TREND Group. Its mission is to enhance the Orsoni furnace as a historical and cultural heritage since it is the last furnace still active in Venice that produces gold leaf mosaics and over 3,500 colors of Venetian enamels. Its commitment is to demonstrate that an artisan company can grow even more in tradition and evolve in innovation: through the safeguard of craftsmanship in Venice and with cultural events on mosaics and color. With this intention, he established together with other artisans, the network of Alto Artigianato Venezia (AAV) and has entered into a partnership with the Universities of Venice (Ca 'Foscari, IUAV, and Accademia di Belle Arti) to collaborate and implement joint projects financed by European funds dedicated to cultural enterprises.
Design in Venice.
Riccardo Bisazza: I don't think Venice is recognized as a city of design. Venice has a style, a culture, which is more similar to art. Many cultures have passed through Venice, we have welcomed them and we should learn how to blend them better in the contemporary world. In my opinion, contamination with IUAV and the Academy of Fine Arts with foreign students could lead to new different things. There are patterns, "Venetian curves", but the Venetian style should be put into context.
Rodolfo Bevilacqua: The only Venetian design is art. The best solution was reached once by the Biennale when historical enterprise and art were connected: with the Venice Pavilion a few years ago which featured two artists for each company and this is what Homo Faber has done and is doing.
Riccardo Bisazza: There is a fair called Nomad, which is an expression of a unique piece of design sold numbered like a piece of art. That could be an interesting format for Venice otherwise the design takes us to Milan or Paris, New York, London. Venice must keep its value as a city of art, and design could follow its steps: handmade art object, numbered design object.
Rodolfo Bevilacqua: In Venice it makes sense.
Riccardo Bisazza: Venice still has an important name, which can be a point of reference for those customers who seek uniqueness and beauty.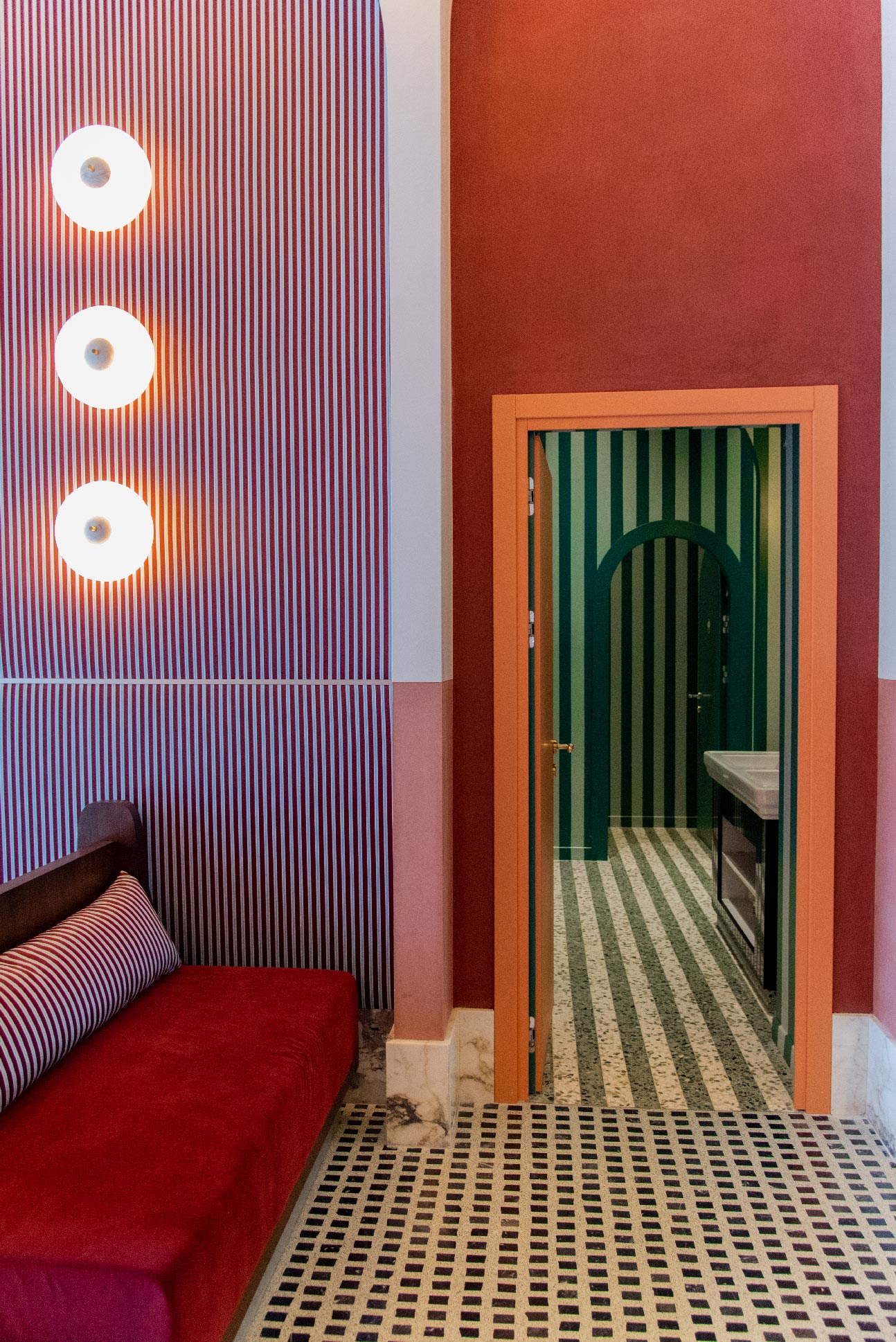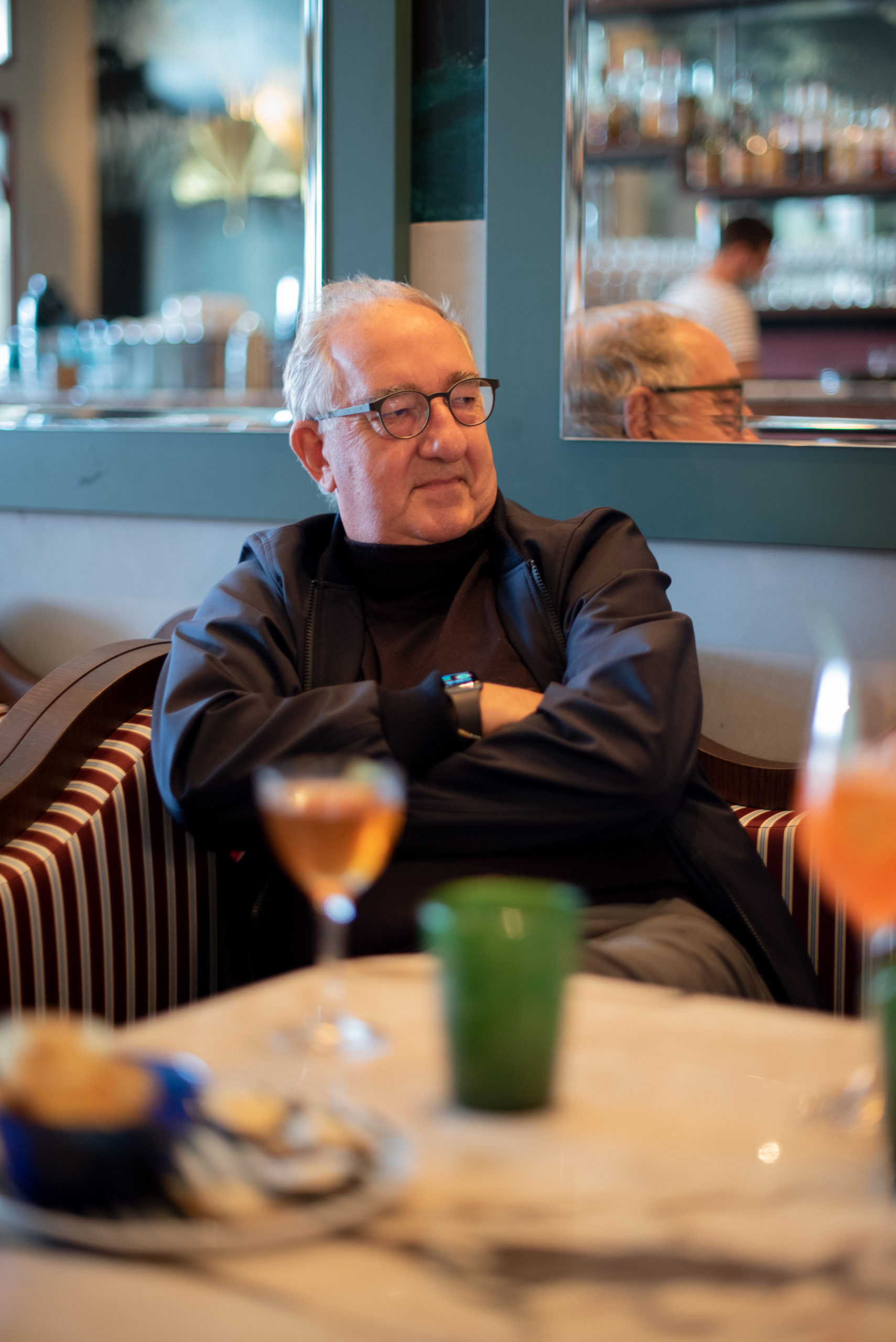 What Venice needs today.
Rodolfo Bevilacqua: When the "special economic zones" are established, Murano and Porto Marghera are usually in for obvious reasons, and Venice's historic center is not. At this point let's make it a free zone! Is it easy to work in Venice? It's not easy at all.
Riccardo Bisazza: It's not easy, but it's super cool!
Rodolfo Bevilacqua: Yes, but what we got we got by working hard, not by chance.
Riccardo Bisazza: It takes an immense effort but it is beautiful.
Rodolfo Bevilacqua: Many have written about the difficulties and costs of working in Venice. We need a free zone!
Riccardo Bisazza: The Venice of the future for me should be filled by people in love with Venice, like me; people who love art, and educated foreign tourists. The city should merge these art lovers together with Venetians who are a little more educated in preserving and respecting Venice. Being born here does not mean taking it for granted: Venice is unique in the world.
Rodolfo Bevilacqua: Venice is unique in the world and is the city of the world. It should have a governance that does not interfere with the Italian Constitution, but it should be international moral governance of propulsion and control…
Riccardo Bisazza: This city must be respected.
Rodolfo Bevilacqua: It must be respected, it must be the international capital of art: Venice is art! This is why we need some sort of conservator…
Riccardo Bisazza: A curator of the city?
Rodolfo Bevilacqua: Yes, a curator of the city, a committee, someone who has an overview, a broad and international vision.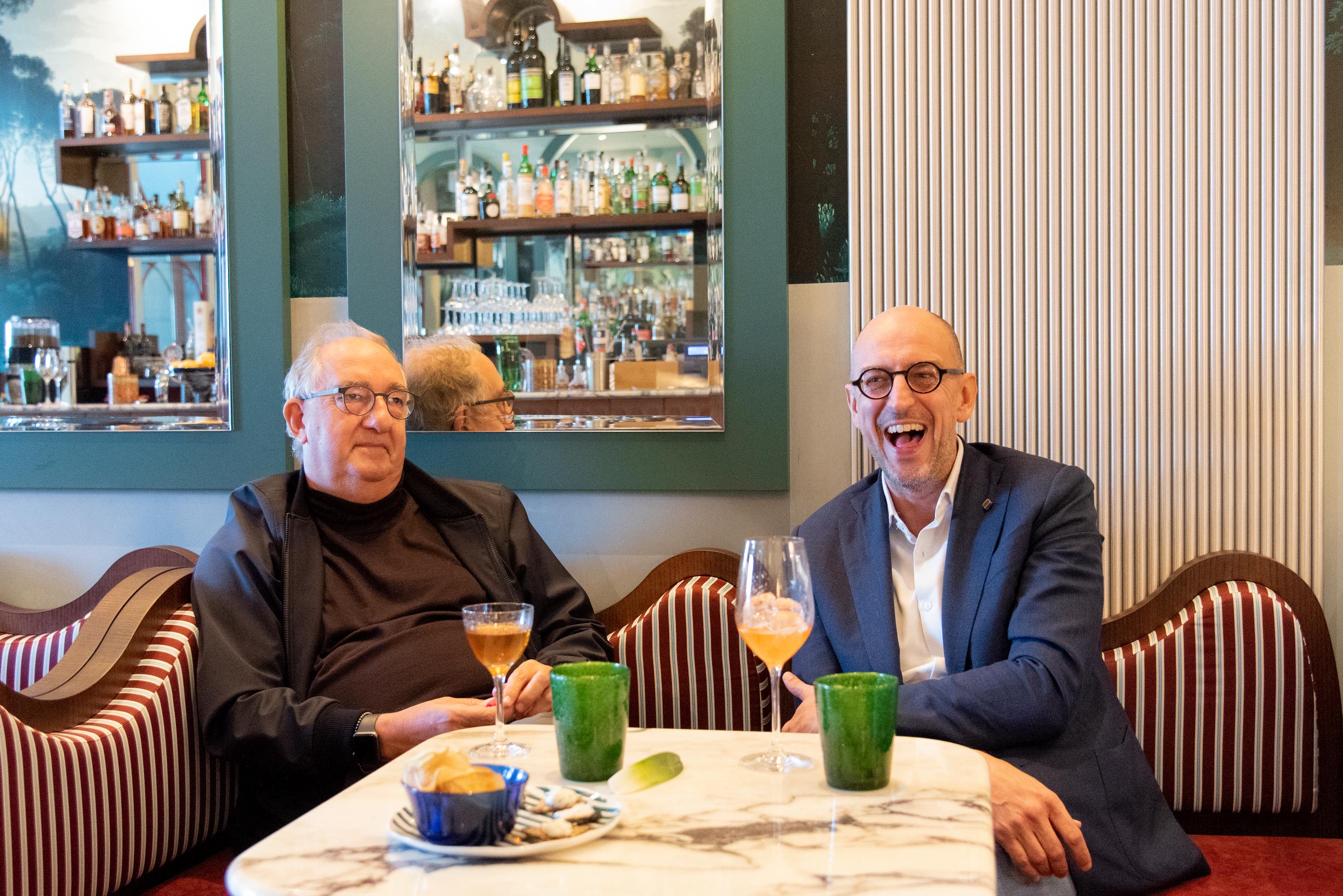 Riccardo Bisazza: I did not experience the Venice of 50 years ago but they tell me it was very different from today: so the world has changed! You need to figure out how to adapt. You are in a city that is so unique in the world and has a very strong cultural and artistic identity that should not be lost; and people who accept this are welcome, the others are out of tune. In the end, it is a natural evolution of what this city has to give.
Rodolfo Bevilacqua: The cultural lobby should be able to have its say: it has the strength and the numbers to do so.
Riccardo Bisazza: They must lead the local artisans to produce what they used to, they must encourage these activities, otherwise we become a Disneyland…
Rodolfo Bevilacqua: How can you repopulate if there is no work? You can't have a city of commuters who sleep in Venice and go to the mainland to work. You have to create workplaces here in Venice.
Riccardo Bisazza: You can no longer work only in tourism, you have to create something different. The quality tourism encouraged by "Venice for" needs a different client and the more clients there are, the more a solid structure is formed. But if Venetians do not change their mentality and do not understand that that type of visitor is a customer to treat well, things will not change. On the one hand, we need to educate tourists and on the other involve residents by creating a balance; we need to help those like us who say "I would come to Venice to work, to be an artisan"; encouraging art-oriented tourism, making Venice live on the art of making. We need to give art and craftsmanship to tourists, not trinkets and fast food. Venice must have an art and craft business. Venice has a unique lifestyle, which makes it the most humane city in the world. Arrigo Cipriani says "In Venice when you go out on the street you feel naked" you can be anyone but you are on foot too! This means that those coming from the outside mix with the locals and immerse themselves in art. Let's not ruin it and let's respect its uniqueness.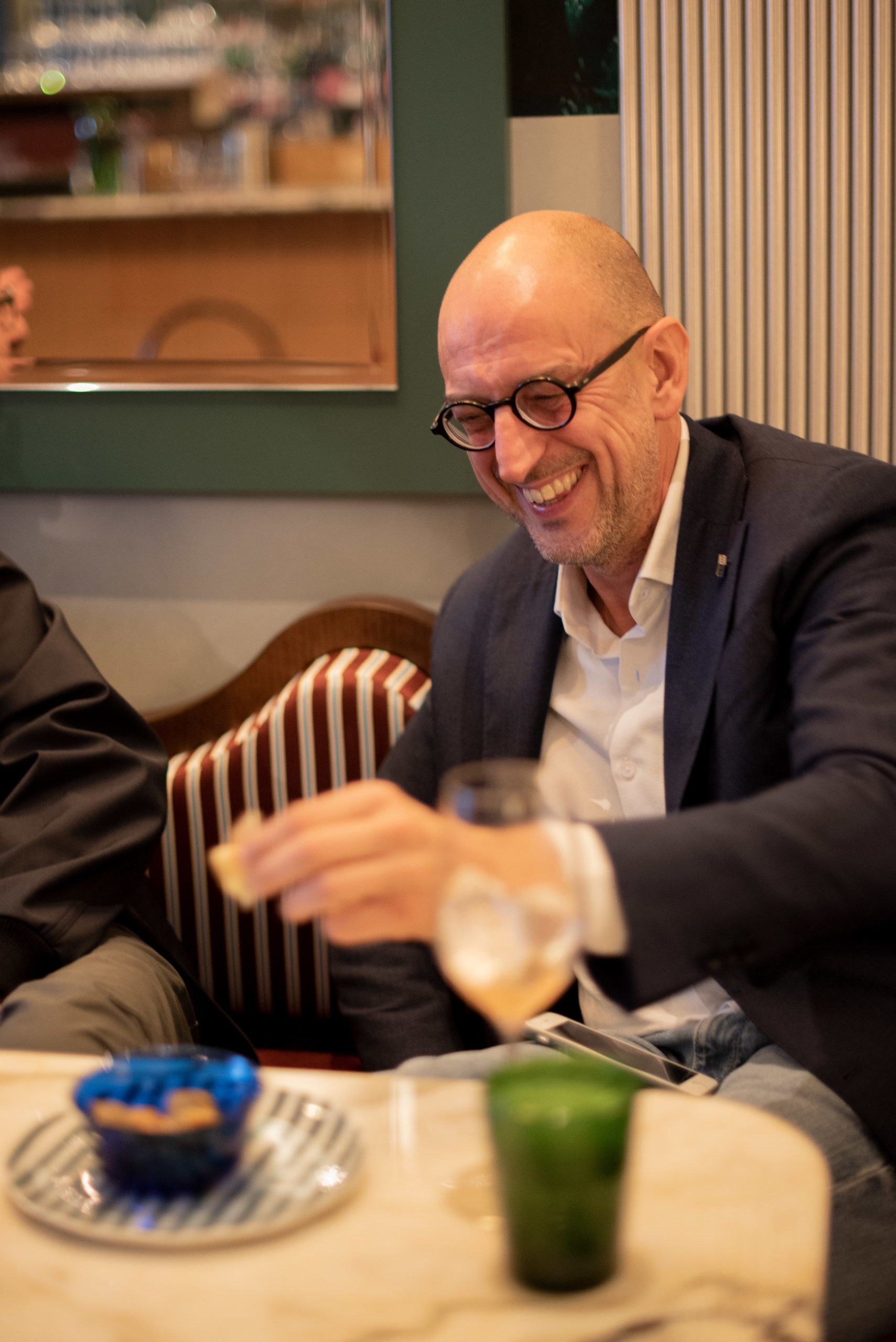 Places of the heart in Venice.
Riccardo Bisazza: I always leave my heart and feel at home at Peggy Guggenheim's. I have been a partner of the foundation with my company for years, but in addition to this, when I wake up early in the morning, I am always one of the first in front of their gate. It feels like entering my own house, I sit in the garden pretending to live there, and I think about how Peggy Guggenheim was such a crazy visionary. The palace also has a very strange history of ownership and has one of the most beautiful terraces in Venice.
Rodolfo Bevilacqua: There are two art spaces in Venice closely connected to my heart: the Basilica della Salute because I was born on 21 November; and the Scuola di San Rocco, because its beauty has me speechless.
Riccardo Bisazza: My favorite place to eat is right outside the Fornace Orsoni in Fondamanta di Cannaregio and it's called Ogio. The chef Samuele is creative like me and we understand each other: he makes quality cuisine, Venetian with a modern twist. La Rivetta in San Marco because no one can tell a joke like its cook and waiters and then the Rusteghi in Rialto because Giovanni is a fourth-generation host, he is very interested in quality and has a very professional approach.
Rodolfo Bevilacqua: Favorite restaurants… (sighs) let's say the most recent Quadri because of the fantastic relationship that was born with Philippe Stark and the Alajmo brothers – (Tessitura Bevilacqua redecorated the restaurant with brocatelle on the occasion of the restoration carried out by the architects Marino Folin and Philippe Starck, ed.) – but I can't help but think of Clemi in Follina.
Riccardo Bisazza: My advice for those coming to Venice for the first time? Do as I did, walk around, let yourself be conquered by Venice, get lost willingly, be surprised, and respect this city.
Rodolfo Bevilacqua: Take a foggy day in November, and lose yourself. And above all, Venice for!