Art, welcome to the lagoon
Venice immortal, Venice always the same. On the contrary, this city is not (yet) a museum, but an organism fighting for its life and above all, constantly regenerating itself. Here is just some of the news that the lagoon brings you.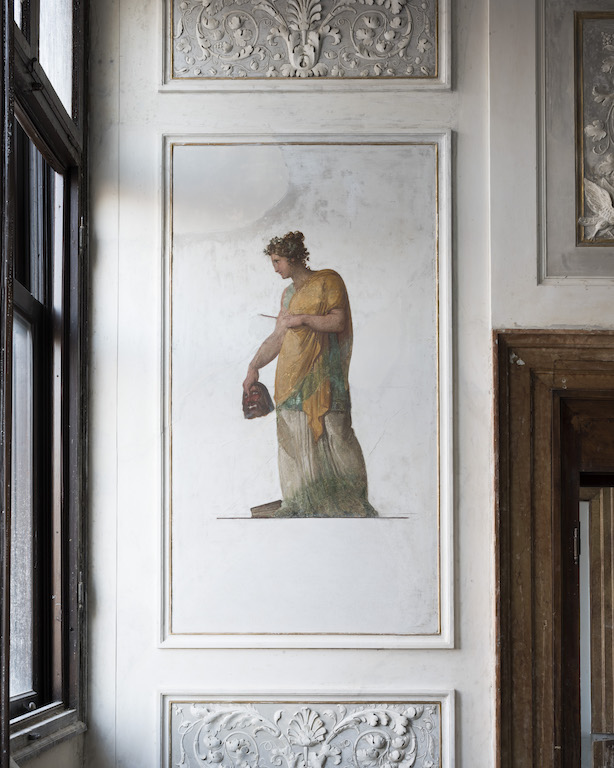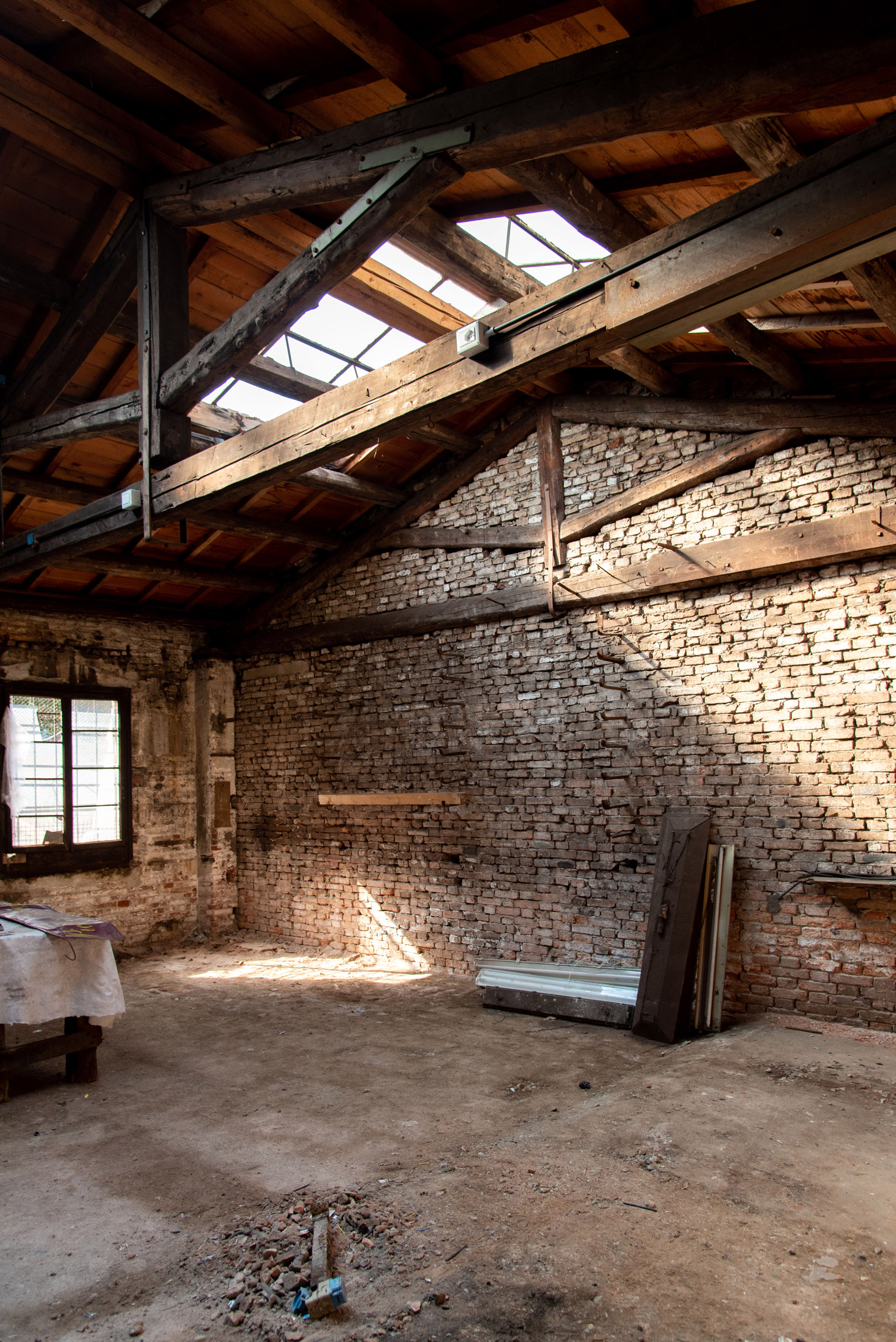 Top left and cover: Procuratie Vecchie, Fondazione Generali © Contrasto, Martino Lombezzi
Top right : SUMUS, La Fucina del Futuro
The most anticipated opening of spring 2022 is certainly that of the Procuratie Vecchie in Piazza San Marco in Venice which, after a five-year restoration carried out by the David Chipperfield Architects Milan studio, will open its doors to the public on April 8 with the program of exhibitions and events by Generali's "The Human Safety Net" foundation. The space will host the Collateral Event "Persistence" by the artist Louise Nevelson and the Azerbaijan Pavilion with "Born to Love", a collective exhibition of female artists that explores the theme of human conscience.
A stone's throw from the Church of San Lorenzo, the headquarters of Ocean Space, opens in a former factory La Fucina del Futuro, a new space that will host the cultural initiatives of the SUMUS foundation founded in 2020 by Hélène Molinari. The first project to inaugurate the La Fucina del Futuro program is the exhibition "From Chaos to Harmony" with the artists VAL – Valérie Goutard, Sébastien Lilli, and Brigitte Moreau Serre which will be open from April 9 to July 17, 2022.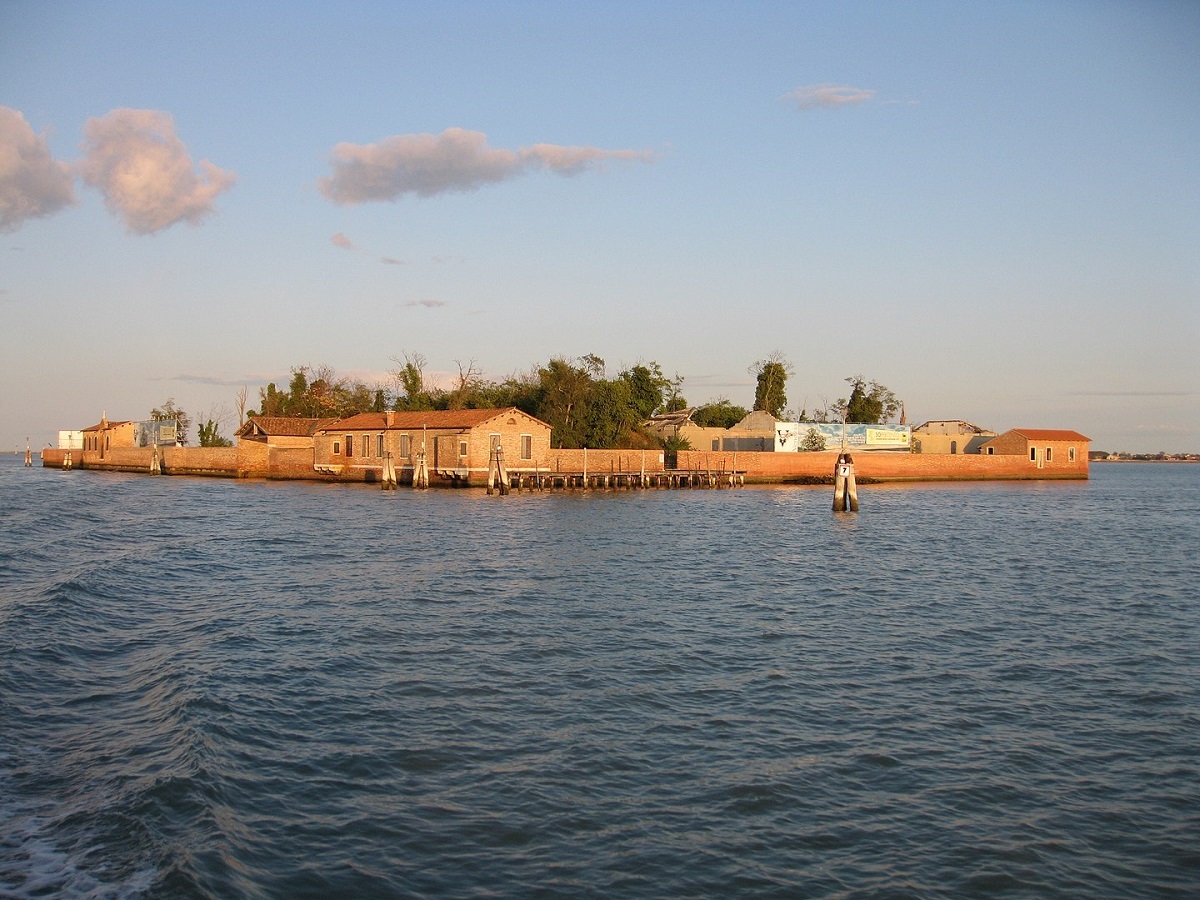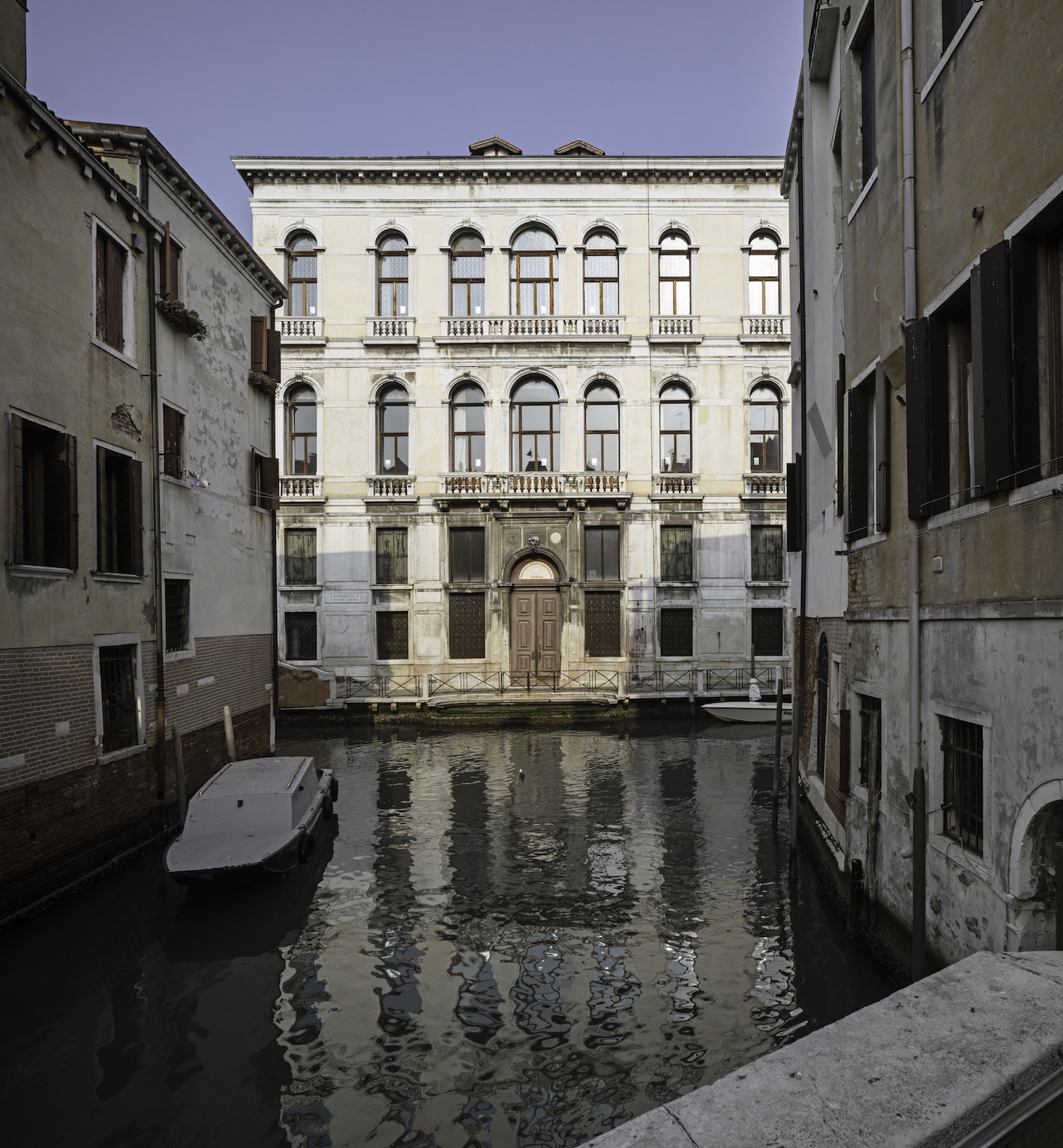 Top left: the island of San Giacomo in Paludo
Top right and bottom: Palazzo Diedo, future seat of Berggruen Arts & Culture © Alessandra Chemollo, courtesy of Berggruen Arts & Culture
The Sandretto Re Rebaudengo Foundation will celebrate its thirty years with the opening of a new interdisciplinary reality on the island of San Giacomo in Paludo which, from the little that has already been spoiled, seems to be much more than a simple exhibition space: theater, cinema, music, architecture, and research in a dialogue open to the contamination of the arts and the lagoon landscape. The first project presented will be a performance by Jota Mombaça, a Brazilian artist and activist, titled "In the tired watering" and curated by Hans Ulrich Obrist.
Palazzo Diedo, now undergoing restoration, will become the seat of Berggruen Arts & Culture, a creative pole that will host an articulated artistic program under the artistic direction of the curator Mario Codognato. To give life to the building during the renovation phase, the American artist Sterling Ruby will exhibit a multi-year installation, thus inaugurating the residency project promoted by the foundation, entitled "A Project in Four Acts".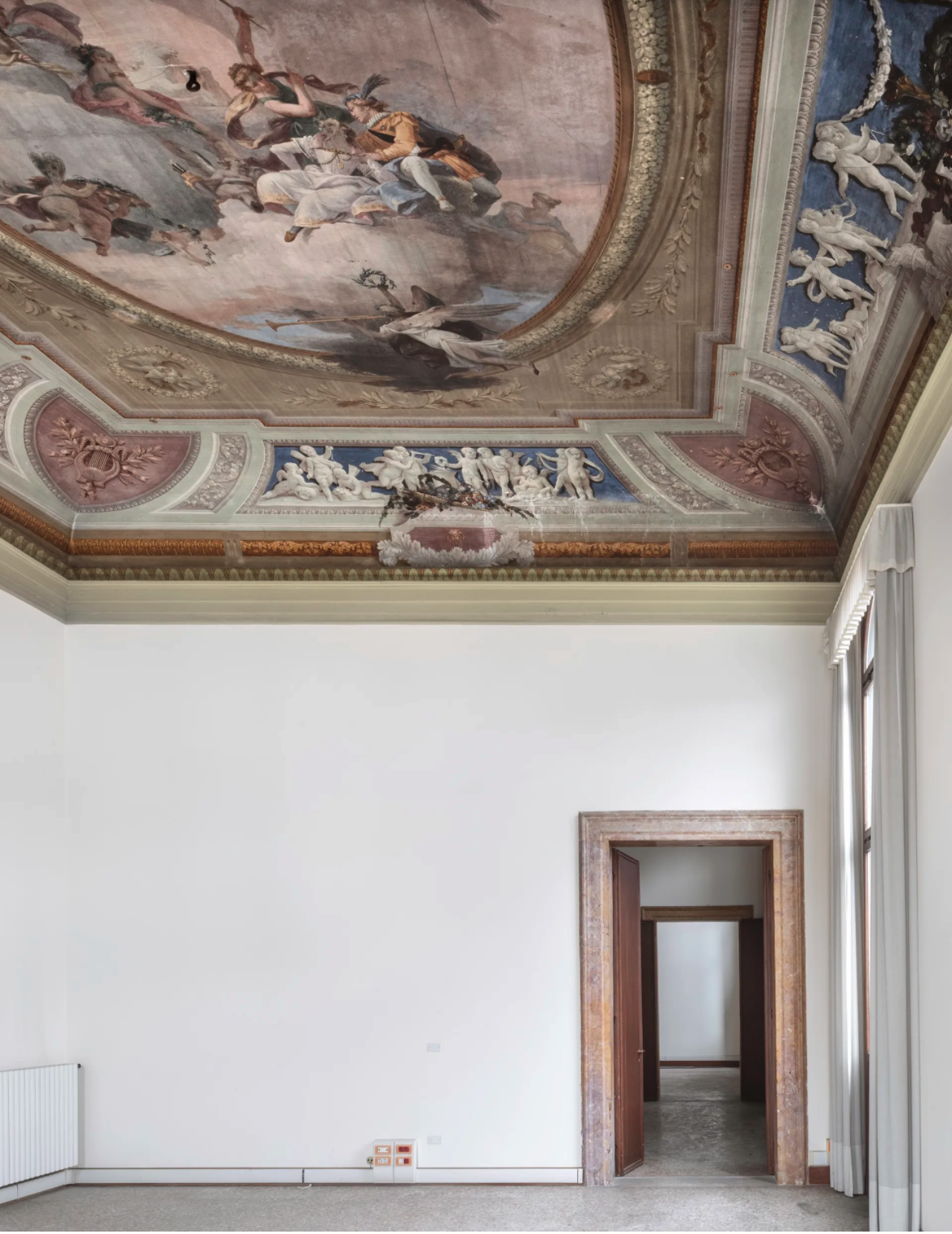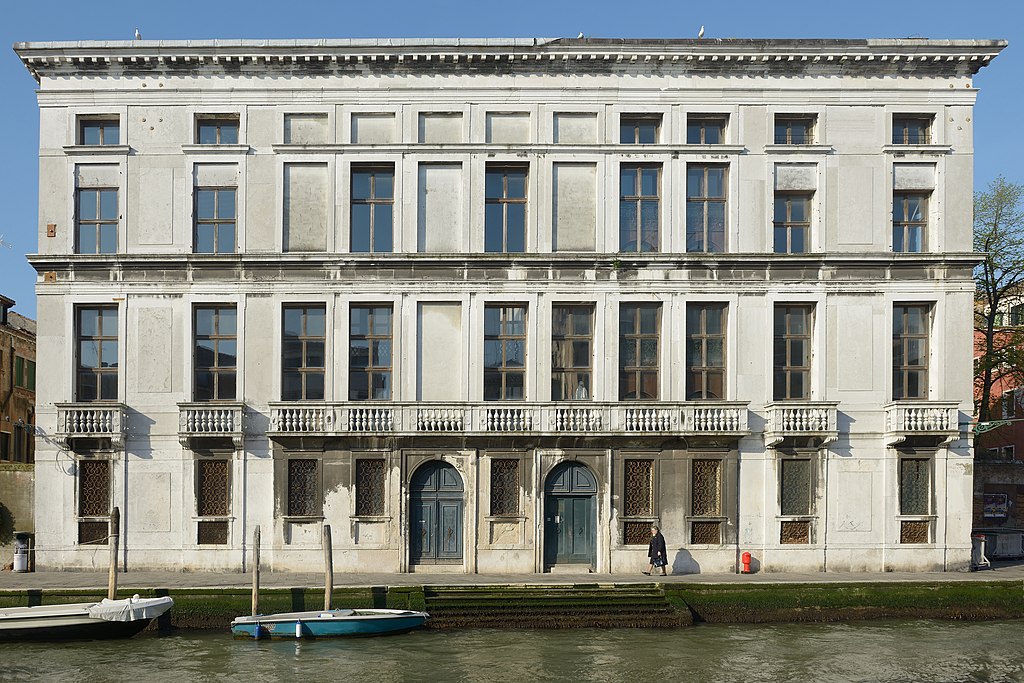 Top left: Palazzo Diedo, Berggruen Arts & Culture © Alessandra Chemollo, courtesy of Berggruen Arts & Culture
Top right: Palazzo Priuli Manfrin, Anish Kapoor Foundation
Finally, the long-awaited Anish Kapoor Foundation will open the ground floor of Palazzo Priuli Manfrin in Guglie with an installation by the artist in conjunction with his solo exhibition curated by Taco Dibbits at the Gallerie dell'Accademia.