Camilla's Venice
Words by Camilla, May 2020
Your first coffee in the morning
I get my first coffee in the morning next door at Combo. Based on how late I am, I decide to sit on Campo dei Gesuiti's side or on one of the tables in the internal cloister, which is usually deserted in the morning. In any case, Nobile in Strada Nova and Rizzardini in San Polo have a special place in my heart too.
A breath-taking view
It may seem weird but my favorite view is the one you get from the main exit of the train station. It reminds me the first time I came to Venice to look for a house in my freshman year: it was love at first sight. Every time I pass by the station I enjoy myself watching the tourists's reaction to the same first sight.
Where do you buy your groceries?
Every Saturday morning I treat myself to buying groceries at Rialto's market plus a coffee at Rizzardini's. My best Saturdays includes also a bunch of fresh flowers and a ride on a "traghetto" to cross the canal.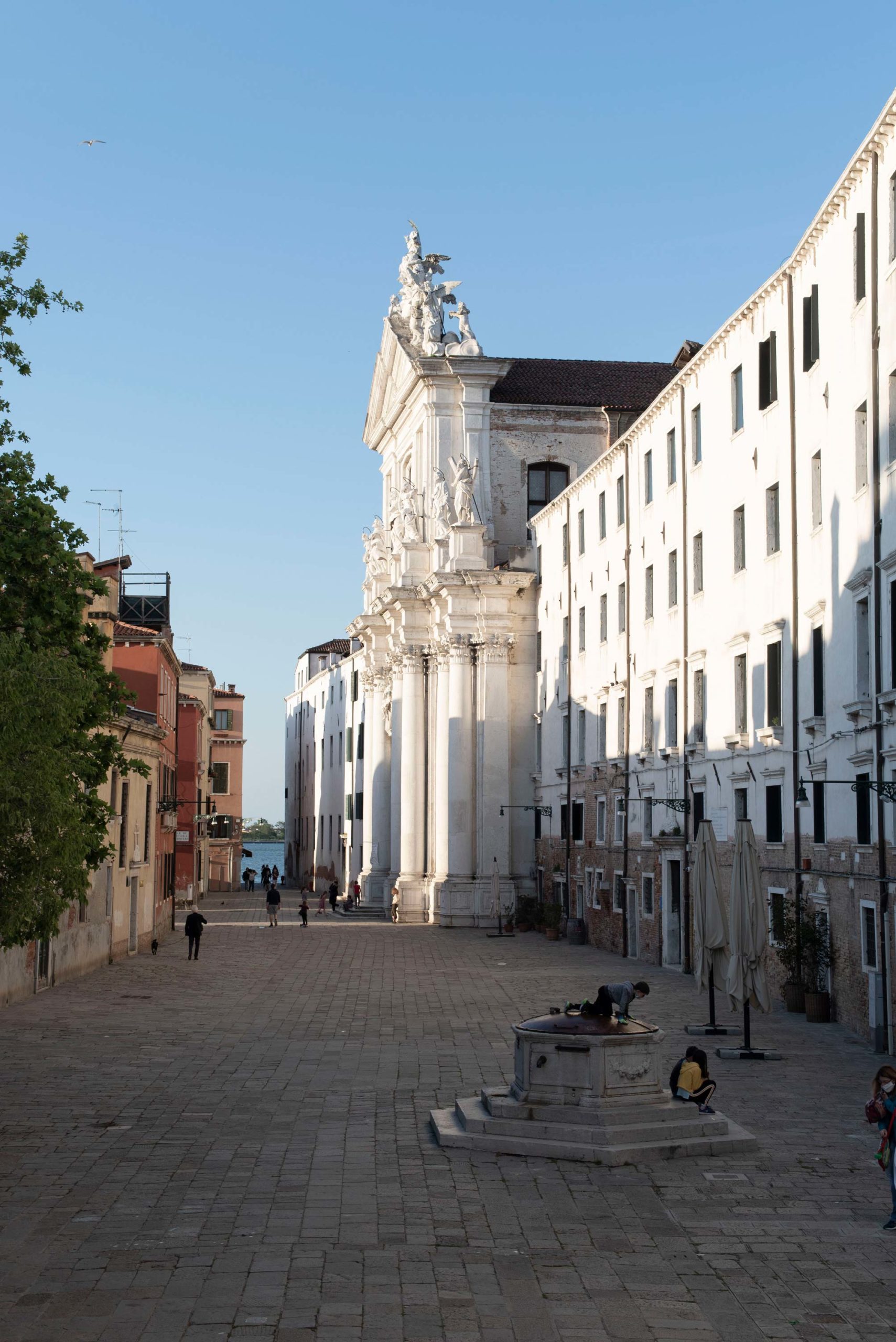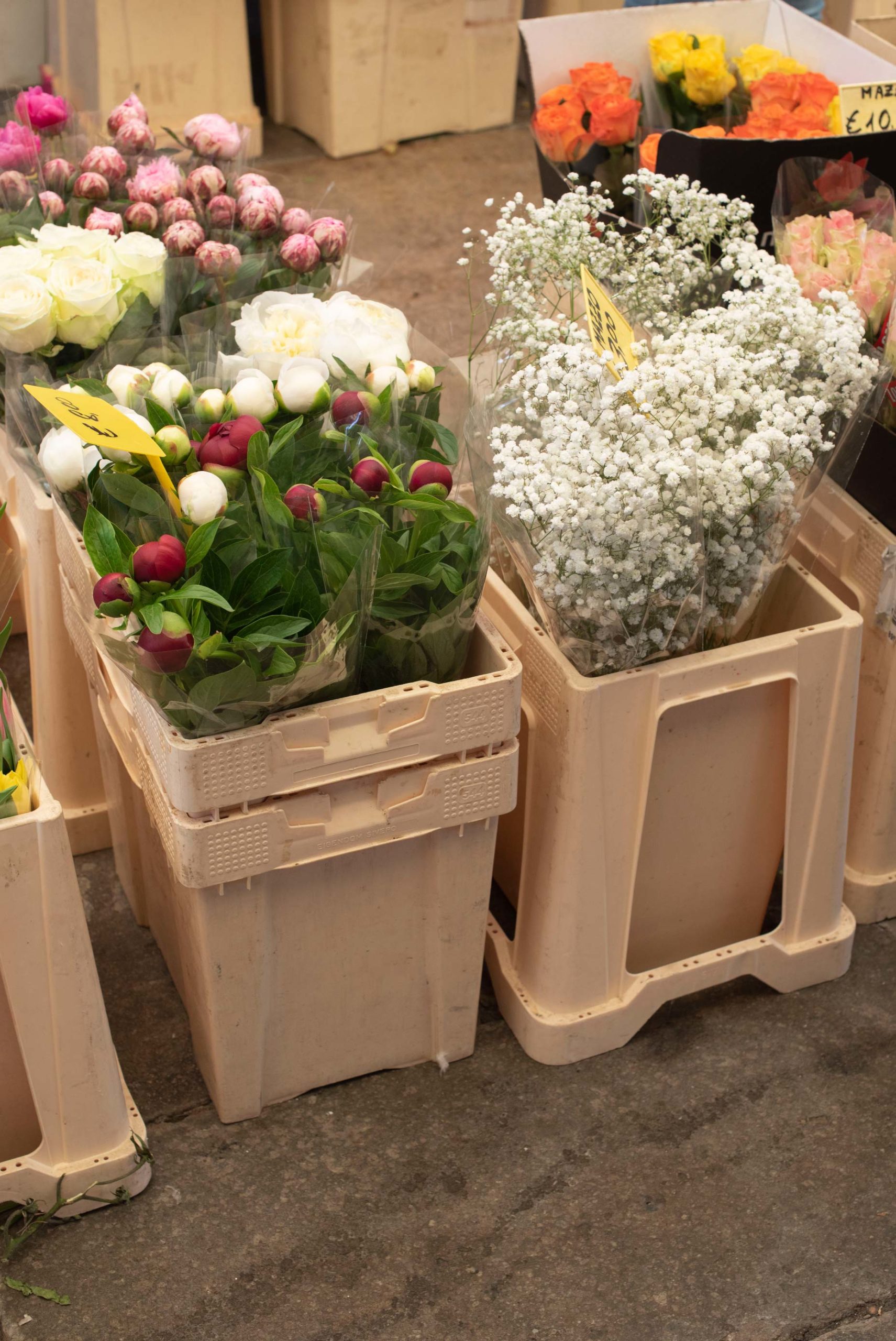 Above left: Campo dei Gesuiti
Above right: Flowers at Rialto market
Your personal urban oasis
Parco Groggia, one of the few Venetian parks open to the public. It's located in a residential and less central part of Cannaregio.
Public transport of choice
My feet, always and everywhere.
A shop to die for
My favorite shop is the bakery in Calle del Forno (Bakery Lane) in Cannaregio. You should know that the best time to go would be in the early morning because by lunch time everything is sold out!
When you have a free afternoon..
If I have a free afternoon I walk towards the Giardini della Biennale and wander through the residential area of Castello and Sant'Elena.
The perfect Saturday night dinner
Too easy! Pizza al Volo in Campo Santa Margherita.
The museum you cannot get enough of
Fondazione Prada is my favorite because it hosted the very first exhibition I saw in Venice, "When Attitudes Become Form: Bern 1969/Venice 2013" curated by Germano Celant, Thomas Demand and Rem Koolhaas.
A good book can be found..
I always manage to find a good book at Libreria Marcopolo in Campo Santa Margherita. There you will find many publishing houses of many genres and niche editions. I have a particular penchant for the small essays by nottetempo. For print-nerds only, I recommend Magwall for independent magazines and Bruno for the art, design and graphic design books.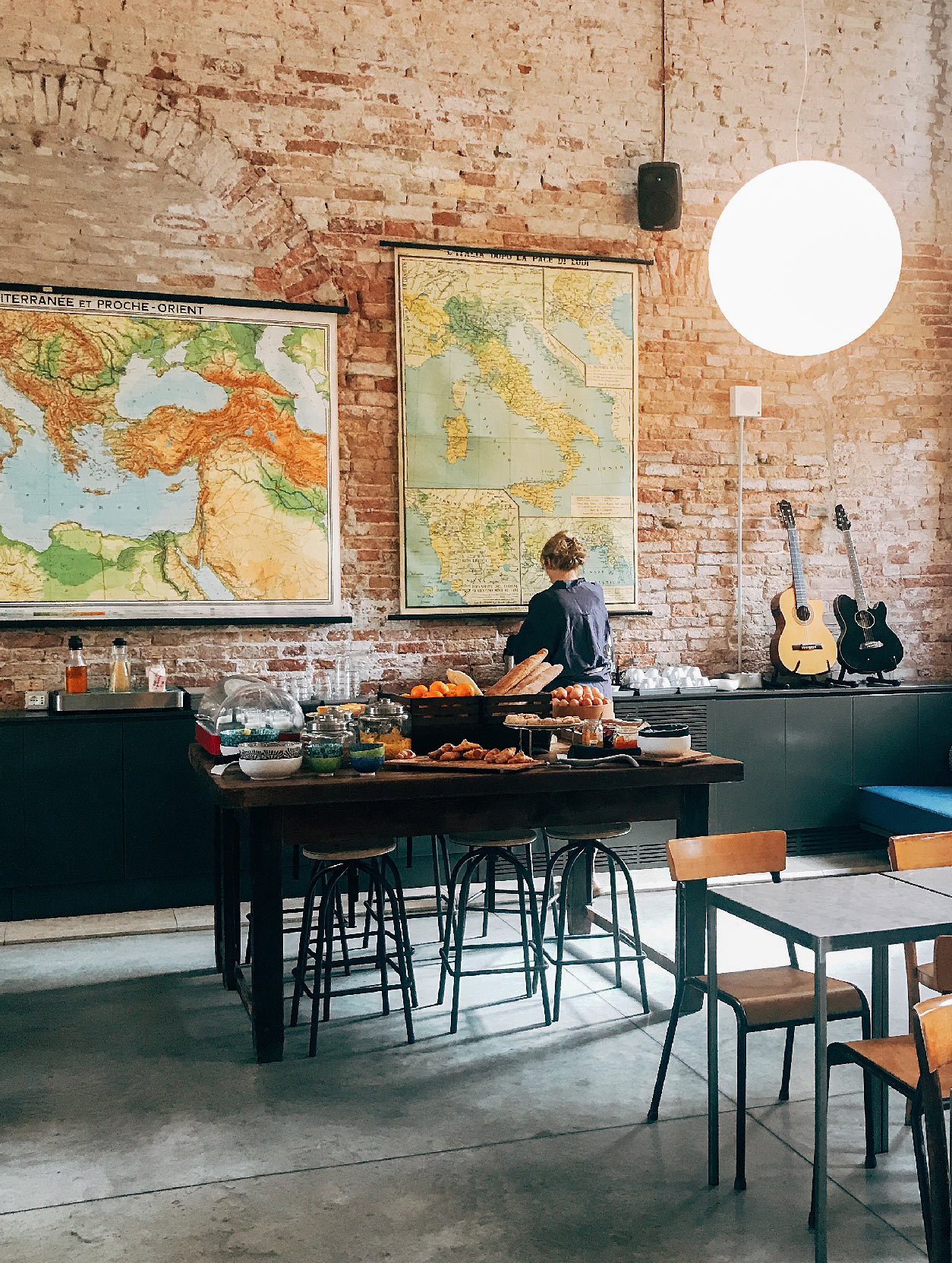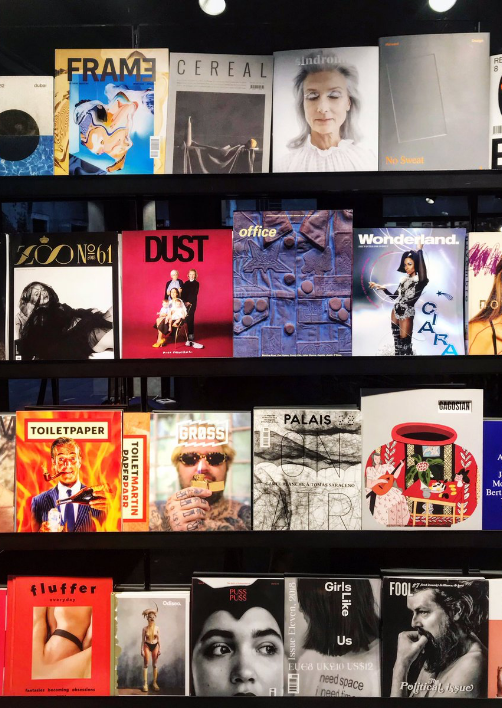 If you could pick a Venetian Palazzo to live in, what would it be?
If I could pick one, I would go for Ca' Zenobio degli Armeni in Dorsoduro, with one of the most beautiful gardens in Venice.
A good glass of wine
I recommend Cantina Arnaldi or Adriatico Mar to all the wine lovers. The latter also has a small dock on which you can sit and enjoy the view of the canal and the campo behind Scuola Grande di San Rocco.
You feel at home..
A place that makes me feel at home is the cloister of IUAV's library, in the former monastery of Tolentini. Besides the library, the building also hosts a bar and a bookshop.
The church that represents you most
I wish I were like Santa Maria Assunta church in Campo dei Gesuiti for the way its white marble reflects the sunlight.
An interesting art space in town
The Ocean Space inaugurated in 2019 with a show by Joan Jonas. It has given new life to San Lorenzo church acting as a new global center to catalyze literacy, research and support for oceanic issues through contemporary art.
Your favorite place to meet up with your gang
Any "bacaro" in Fondamenta della Misericordia will do, starting from Vino Vero and going up to Fifo.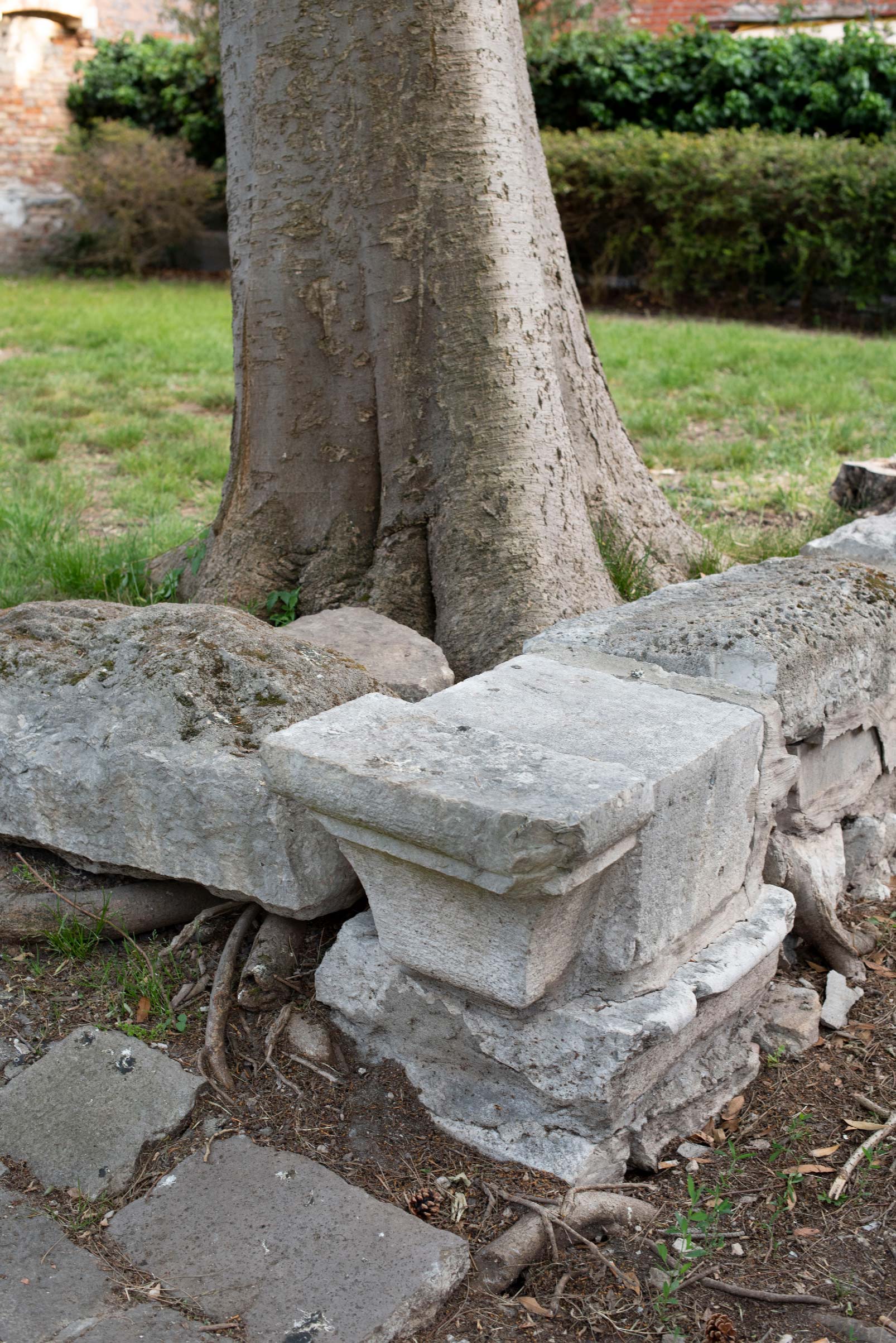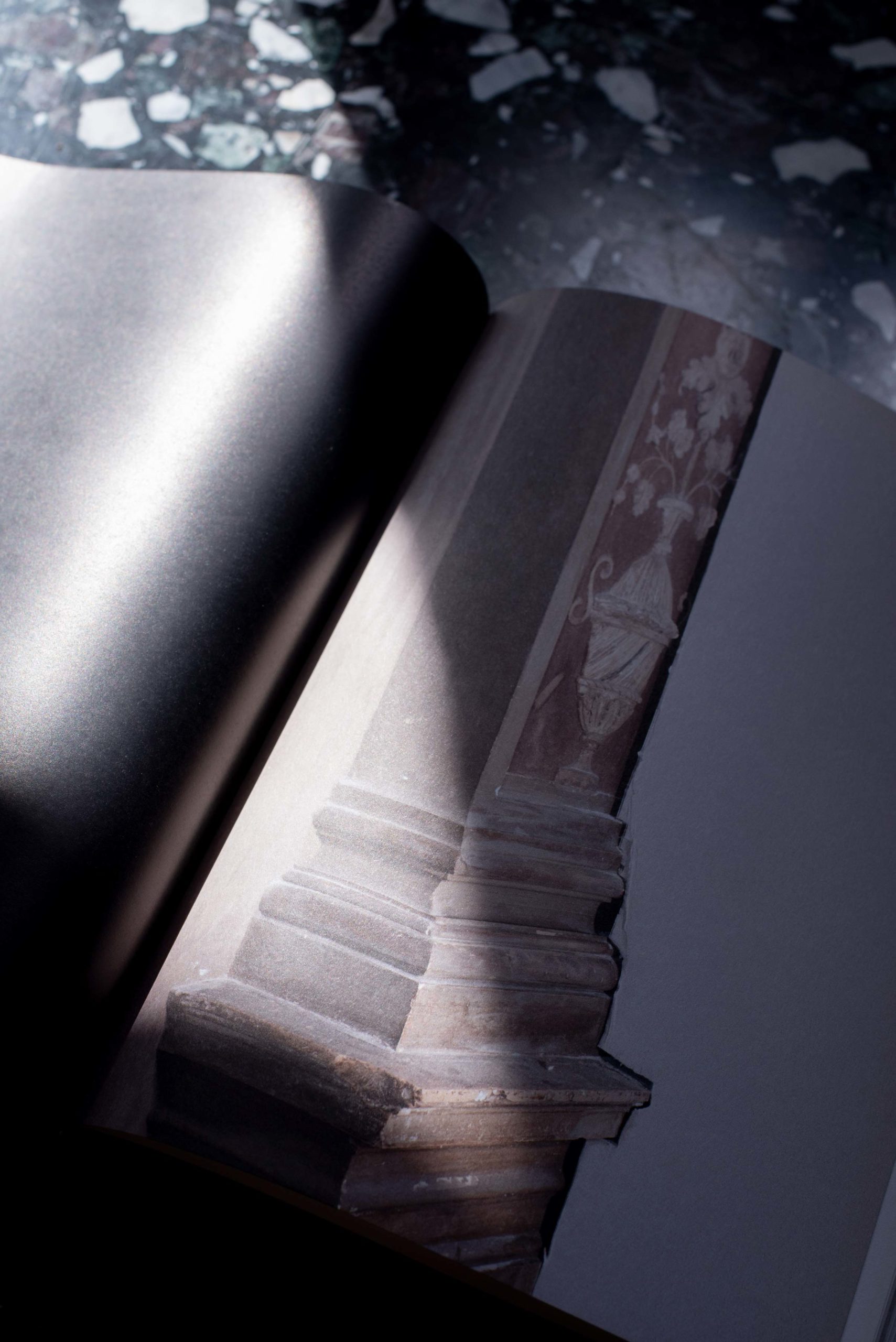 A spritz to be savored alone..
I would go doing a spritz by myself at bar Al Ponte in campo San Giovanni e Paolo.
Favorite island
Lido island. Who doesn't love drinking a beer on the beach?
The best month to be in Venice
May is May 🙂